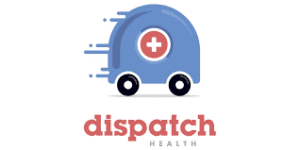 DispatchHealth, a mobile healthcare company headquartered in Denver, Colorado, is partnering with Orchard Software to transform facility-based healthcare and further their ongoing effort to create the most advanced, accessible, and comprehensive in-home care model in the world.
Using Orchard® Point-of-Care™—a connectivity software that enables real-time electronic capture of diagnoses and offers best-in-class data management capabilities—DispatchHealth will optimize their services to more efficiently deliver on-demand, in-home care that ultimately reduces unnecessary emergency room visits and hospitalizations, generates significant cost savings, and improves patient outcomes.
Accessible Healthcare as an Industry Gamechanger
With national healthcare costs in the trillions and an ongoing decline in patient outcomes, traditional healthcare is overdue for a change. DispatchHealth transcends the facility-based model, revolutionizing healthcare access by delivering on-demand, high-acuity care when and where patients want it. They're in-network with most insurance and have garnered thousands of 5-star ratings from happy patients.
More About DispatchHealth
Founded in 2013, DispatchHealth now operates in 18 states across the country, deploying teams of expertly trained medical professionals to deliver exceptional in-home healthcare on-demand. Services are customized to complement client needs, offering everything from stiches for a minor injury to intensive care after a hospital stay.
Laboratory Testing at the Patient's Side—How Orchard Helps
Orchard Software is supporting DispatchHealth's rapid growth with our cloud-hosted Orchard Point-of-Care software and connectivity solution, helping them efficiently scale their valuable laboratory operations.
Orchard Point-of-Care provides optimal electronic connectivity to effectively manage point-of-care testing (POCT). This data management solution ensures real-time electronic capture of results, enabling DispatchHealth to diagnose and treat patients quickly and effectively.
"We've aligned our success with decreased costs and improved quality, and have improved the patient experience."
–  Kevin Riddleberger, DispatchHealth co-founder & Chief Strategy Officer
Orchard Point-of-Care Supports Laboratory Compliance
Orchard Point-of-Care also helps DispatchHealth meet regulatory requirements with a multitude of tools that support compliance.
Advanced rules engine that automates POCT workflow and sample tracking
Centralized management of operator certifications
Graphing of linearity/calibration verification data
Extensive QC capabilities and reagent tracking
Extensive audit trail capabilities
User-friendly data mining tools
Menu of standardized report formats
The Future of Healthcare
With the support of POCT connectivity, DispatchHealth will continue to provide a convenient, compassionate, and safe alternative to facility-based medical care. Orchard Software shares DispatchHealth's passion for innovation and positive patient experience and is excited to be a part of propelling this revolutionary healthcare solution forward.
Reference