Get More Benefits Out of Your Point-of-Care Testing (POCT) Program
The advantage of quick test results to enable faster clinical decisions is one of the major reasons to implement point-of-care testing (POCT). At a time when hospitals and laboratories are under intense pressure, the benefits of patients accessing tests outside the traditional laboratory environment are evident. POCT is convenient for patients, increases access to tests, and enables earlier intervention.
Yet, determining the return on investment (ROI) and overall value of POCT is a confusing endeavor. ROI has long been used to guide policymakers in decisions about new clinical interventions and to evaluate healthcare purchases but is rarely defined for lab tests. This is likely because ROI determination requires collection of data outside of the laboratory, including impact on patient outcomes that is difficult to determine and convert into cost savings.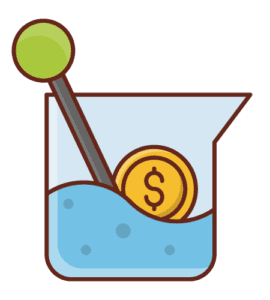 For example, one study determined that the increased cost of HbA1c POCT (versus core lab) was covered by the savings from reduced clinic visits.1 Along the same line, the costs of intra-operative POCT for hemostasis monitoring in cardiac surgery patients was found to be offset by the reduction in blood product utilization and clinic costs.1 Yet, the research papers that delve into the cost effectiveness of POCT are limited and often unable to quantitatively define savings attributed to POCT. This is even though it is widely recognized as having the potential to change the process of care and offer considerable savings in resource utilization and other downstream costs (e.g., reduced ED admissions, hospitalizations, and length of stay).2
If your goal is to ensure that your POCT program is cost-effective, here are five ideas to consider:
1. Standardize Your POCT Program
Standardizing POCT can improve efficiency and have a positive impact on patient satisfaction, quality of care, and overall clinical operations. Differences across locations (e.g., testing requirements, processes for registration, billing, patient preparation, collection, etc.) create confusion for patients as well as providers. Providers benefit from standardized POCT because it streamlines test result interpretation and subsequent treatment plan development. When all sites employ the same methodologies and instrumentation, testing policies, procedures, and best practices can be shared. In addition, the EHR-LIS interface builds for each test (test code, test name, reference range, critical values, etc.) are set up the same way, regardless of performing location. In addition, there may be cost benefits related to interfacing fewer POCT devices.
Uniform purchasing standards can help obtain the most cost-effective products and help maintain stock of similar reagent lot numbers that can reduce costs for QC. There are also improvements in staff efficiency that result from uniformity in practice across departments and testing locations. These efficiencies are profound in a POCT program because the diversity of locations, devices, device capabilities, and operators compounds the complexity level and offers more opportunities for non-conformance.
2. Implement a POCT Committee
Improvements in ROI within a broad POCT program are only realized when sound business decisions are made about what tests to adopt and how to implement those tests. When a POCT program is run like the "wild, wild west," as many are, there tends to be a great deal of wasted time, money, and effort. It is imperative to select testing where it has the most positive patient impact.
The Clinical and Laboratory Standards Institute (CLSI) recommends a POCT committee with multidisciplinary representation to promote continuous quality improvement. The committee should review and approve procedures, ensure that policies are available to the users and that they are followed, monitor adverse events, and determine when a device needs to be discontinued. It has been shown that implementation of a POCT committee reduces preanalytical errors and improves quality assurance efforts.3
3. Implement a POCT Data Management System
Interfacing, connectivity, and data management are essential components of quality POCT. A POCT data management system (DMS) ensures the capture and documentation of patient and QC results, eliminates manual transcription errors, and automates the billing process. Less staff resources are needed to review results compared to manual logs. A DMS allows tracking of patient trends and analytics for population health initiatives. The AACC Guidance Document on Management of Point-of-Care Testing recommends that all POCT devices that are capable of interfacing be connected to an automated DMS. The benefits of POCT are enhanced when results and records are directly downloaded into a laboratory information system.4 A DMS allows providers to better manage their patients, which subsequently improves patient care.
4. Have Laboratory Scientists Oversee Your POCT Program
Because POCT takes place across multiple locations and often end users do not have laboratory training, a cost-effective program requires oversight by trained Medical Laboratory Scientists. Laboratory professionals are well-equipped with the knowledge base necessary to utilize POCT to its full potential. POCT requires a significant amount of support from the laboratory to ensure the quality of testing and to meet regulatory requirements. Laboratorians can help determine the best selection and patient scenarios for POCT and help design workflows and processes that ensure quality results are reported and regulatory requirements are met. Including laboratory professionals as consultants in POCT selection, in addition to management, has been shown to improve the overall quality of POCT.1 POCT oversight by the laboratory can improve:
Regulatory compliance
Operator training and competency assessments
Review of calibrations, QC, and QA
Results verification
Systems for ordering, reporting, and storage of results
Automated billing
Electronic integration monitoring
Quality assurance and corrective actions
5. Ensure POCT Operators Are Properly Trained
Training and competency assessment of all POCT users tends to be a logistical challenge and is the number one area for inspection citations. Competency assessments are used to ensure that end users that perform POCT are proficient in test procedure and reporting. Competency assessments include observation of technique, written examination, analysis of QC or specimens with known values, demonstration of maintenance, recording of test results, and evaluation of communication and problem-solving skills.
With this tall order, it behooves POC coordinators to evaluate POCT workflow with the end user in mind and look at the processes from their perspective—rather than forcing a "laboratory-oriented" protocol into a workflow that makes the process cumbersome. POCT managers can work with end users to make the workflow smooth and ensure reliable results. For instance, those who oversee POCT can apply a training system that explains the "why" behind certain steps that may seem extraneous to an end user, ensuring that training includes an understanding of the total testing process, including pre-analytical aspects and result interpretation. With well-trained end users, patient care is improved, and cost savings are realized through reduced errors and reduce likelihood of adverse events.
POCT ROI
The ROI of laboratory medicine is lost unless the benefits of the downstream patient impact along the care pathway are taken into consideration. The value proposition requires leveraging the real value of POCT by highlighting the clinical, process, and economic benefits that accrue across the full-care continuum. The benefits of integrated POCT, including cost-effectiveness and rapid result delivery, are of considerable value across our evolving healthcare system as we move to more mobile and patient-oriented care.
References