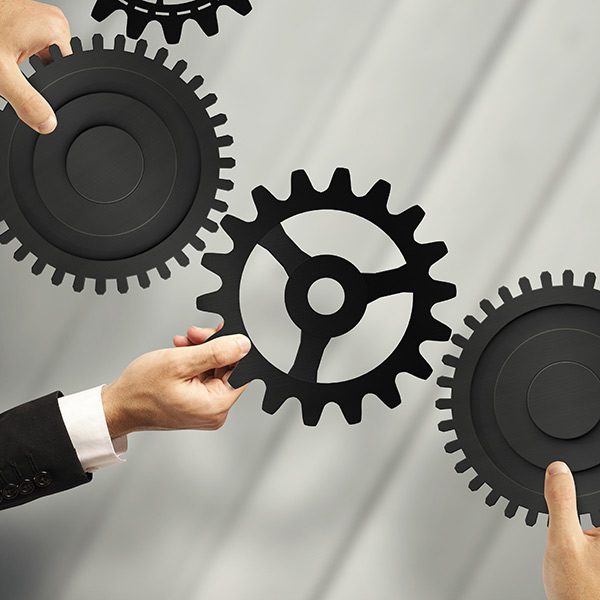 Integration Experts Provide Streamlined, Coordinated Healthcare Solutions
Careful programming and a team of interface specialists make Orchard the clear choice for "best-of-breed" integrated systems.
Orchard follows HL7 protocols, and with thousands of installations across the country, host system (EHR/HIS), billing, outreach, interface engine, blood bank, instrument, and reference lab interfaces have become routine, and the seamless integration of multiple systems, and even multiple laboratories, is possible.
"Sure, we can connect that."
Orchard's expert integration team can develop interfaces to a multitude of third-party information systems.
Our laboratory information system solutions can integrate to any information system that is capable of supporting
the HL7 2.3.x communication protocol.
Available Host Interfaces
6N EMR Suite™
6N E-sessments™
A4 CompuSense
A4 Confidence
Accumen
Accuro (QHR Technologies)
AcerMed EMR
AcerMed PM
Advanced Data Systems Corporation MedicsRCM
AdvancedMD
AdvantX PM
Alert EHR
Allscripts Enterprise EHR
Allscripts Enterprise PM
Allscripts MyWay
Allscripts Professional EHR
Allscripts Professional PM
Allscripts Sunrise
Allscripts Touchworks
Alteer
AmazingCharts
American Health Network
Anzio
Aprima
ARIA® Oncology Information System
athenaClinicals
Avatar PM
Azalea Health
BestNotes EHR
BioIQ
Bradoc
C&S Billing
C4
California Reportable Disease Information Exchange (CalREDIE)
Cardical Billing System
CareRevolution®
CDRSS
Cerner CareTracker
Cerner Communite Works
Cerner Ideal
Cerner Millenium
Cerner PowerChart
Cerner PowerWorks
Change Healthcare
ChartConnect
CHS
Cinix MIS
Clarus®
Clinisync
ClinixMIS
Cloverleaf Interface Engine
CNExT Cancer Registry
Companion
CompuGroup Medical WebEMR
Compusense
Corepoint
Cortex
CPSI
CPSI Evident
CPSI Evident
CPSI Thrive
Criterion
CureMD
Dairyland
digiChart
Digital One
DocSite
DocsLIS
eClinicalWorks
Eclipsys Vital
ECS Healthcare
eGate​
eHealthCare
Elation EHR
Ellkay
Elysium
EMA EHR (Modernizing Medicine)
Emdeon
e-MDs Chart®
eMedChart
eMedisys
EmpowER
EMRLink
Encore NXL
Epic
Epic Beaker
Epic Ensemble
eSimplicity
eTransx
Euclid Revenue Cycle Management (Medical Software Solutions, Inc.)
Everly Well, Inc.
Evident
EvoView PACS
Experior
Experity
ExpertPM
ezyVet Cloud
Florida EHR
FrontRunner Healthcare LabXchange
g4 Studio Cloud (Unlimited Systems)
GE Centricity (formerly Logician)
GE Centricity (formerly Millbrook)
Global Vet Link
GloStream EMR
gMed Gastroenterology EHR
Greenway
H2003
Haemonetics NexLynk Donor Management System
Halfpenny
HallPass
hc1.com
Health Gorilla
Healthland Centriq
HealthMatics EHR
HealthMatics Enterprise
Healthpac
Healthport
HealthQuest
HMS EHR
HMS Medhost
Horizon Practice Plus™
HPlusPro
i3 Verticals Healthcare
IC-Chart®
IDEXX Cornerstone
IDX Bar
IDX Flowcast
IDX Groupcast
iKnowMed G2
Illuminate PatientView
iMedica PRM
iMorpheus (Sonic Healthcare)
IMPAC
Impromed Infinity7 Veterinary Practice Management System
Ingenix
IntegraConnect EHR
INTERACTANT
iNTERFACEWARE Inc., Iguana
Intergy
Intervention Insights
IRECS
iSalus Healthcare
Kareo Clinical EHR
Keane NetSolutions
Kentucky Health Information Exchange
LabConnect
LabTest.com
Liaison® EMR-Link™
Lifepoint
Lumeris ClearPractice
Lytec
M2
M4 Logiix (Amazing Charts)
MacPractice
MatrixCare Long-Term Care EMR
McKesson
MDOfficeManager
MDRhythm Practice Management System (Techsoft, Inc.)
MedAssist
MedcomSoft Record UE
Medconnect
Medent EMR​
Medent PMS
MedGenix
MedHost
Medical Manager
Medicat
MedicWare EMR
Medinformatix
Medisoft
Meditech
MediTouch EMR
Meditrax
Mediware Blood Bank
MedPro
Medrio Electronic Data Capture (EDC)
MedSeries4®
MedWorxs
Merrit
MicroMD
MIE EMR
MIE Webchart
Mirth Interface Engine
Misys CPR
Misys EMR
Misys Optimum
Misys PM
Misys Tiger
Misys Vision
Modernizing Medicine
MOSAIQ® by Elekta
NEDDS
Neotools Interface Engine
Netsmart Avatar
NextGen EMR
NextGen EPM
Nexysis
Northern Data Systems
Noteworthy
NovaNet
NueMD
Nuesoft Xpress
OHC Healthcare OPSES™ Integrated Technology Platform
Ohio Health Information Exchange (Clinisync)
OmegaQuant
OncoEMR
Openlink
Ophthalmology Office™
Optimus™ EMR
Optio Software
Opus
Paradigm
Paragon
Patagonia Health EHR
PCC (Pediatric EHR Solutions)
PenChart
Pivotal
Point and Click
Power2Practice
PowerWorks/PowerChart
Practice Fusion
Practice One
Practice Partners
Practice Velocity
Praxis EMR
Prelude Dynamics
PRIME (LabKey Primate EHR)
PrimeSuite
Profiler
Prognosis Chart Access
Provation
PSI-Med a.k.a PSI
Pulse Plus
PUREDI Billing Solution
PyraMED
QuadraMed
Quest Care360
Qvera Interface Engine
Rabbit EMR
RALS Data Management System (Alere)
RCxRules
RemedyEHR
Resource and Patient Management System (RPMS) – Indian Health Service
Rhapsody Integration Engine
RSS Cardinal
Rytrack
SCC Soft
Seacoast Laboratory Data Systems
Sentri7
Sevocity
SigmaCare: Long Term Care & Assisted Living EHR
Simplicity
SOAPware®
Spectron Series
SpecVet Veterinary EMR
Spirit Enterprise
Spring Soft Medical
Sunquest
Sunrise
Systacomp HIS
T System COMPLETE CARE
Tamtron/Impac/Elekta PowerPath
Tangible Solutions
TechTime
Telcor
TeleVox
TenEleven eCR
The Medical Manager by Sage
The Medical Office
The Medical Office Records
TouchWorks
U.S. MedSci Sphere™
Unlimited Systems G4
UroChartEHR (IntrinsiQ Speciality Solutions)
Varian
Versys
Vision Series PACS
VITAL Medical Records
VitalWorks DISC
VitalWorks PACE Ideal
VitalWorks Prism
WebChart EMR
WebMD
WellCentive
WellMed Electronic Data Warehouse (EDW)
WinMedStat
Workflow.com EMR
Wyndgate Blood Bank
XCS Remote
Xifin
xPert for EMR
Yasasii Inpatient Hospital Electronic Health Record (EHR) – eCell Healthcare
Zoomware
Zotec Partners Revenue Cycle Management
Zybex Patient Account Management
Available Reference Lab Interfaces
Aegis POC
AEL/MPL
Albany Medical Center
Alina Hospital
Altoona Hospital
Ameripath
ARUP
Aspyra
Baptist Health System
Barberton Citizens Hospital
Bio-Reference Labs
Boyce Bynum
Bronson
Carillion Labs
Centrex
Cognoscenti/LabDoc
Cortex
CPL
D&D
Diagnostic Cytology Laboratory (DCL)
Dicom Solutions
DLS
DSI
Esoterix
First Source Laboratory
Genesis
Genoptix
Genzyme
Greensboro Hospital
Hospital Consolidated Laboratories
Interpath Laboratory
IRL
Jackson Medical Clinic
LabCorp
LabDoc
LabOne
Legacy
Liposcience
Marquette General Hospital
Marshfield Laboratory
Mayo
MedQuist PACS System
MedTox Laboratories
Methodist Hospital
Metropolitan Labs
Mullins Lab
NorDx
Ohio State Medical Center
Oklahoma City Regional Medical Lab
PA Labs
PAML
PathGroup
Pathology Services
PeaceHealth Laboratories
Providence Health systems
Quest
Regional
Rice Memorial Hospital
Salem Hospital
ScImage
Smaritan Health Services
Solstas
South Bend Medical Foundation
Sparrow Hospital
Specialty Labs
St Peters Hospital
St. Charles
St. Johns Hospital
U of M
UMASS
WinGate
Available Instrument & Device Interfaces
AB SCIEX 3200 QTRAP System
Abaxis Piccolo
Abaxis Piccolo Xpress
Abaxis VetScan HM5
Abaxis VetScan VS2
Abaxis VSpro
Abbott ACCELERATOR a3600
Abbott ADX
Abbott Aeroset
Abbott Afinion 2
Abbott Afinion AS100
Abbott Alcyon
Abbott AlinIQ AMS
Abbott Alinity ci-series
Abbott Alinity m
Abbott Alinity s
Abbott Architect c16000
Abbott Architect c4000
Abbott Architect c8000
Abbott Architect ci16200
Abbott Architect ci4100
Abbott Architect ci8200
Abbott Architect i1000SR
Abbott Architect i2000SR
Abbott Architect i4000SR
Abbott AxSYM
Abbott Cell-Dyn 1400
Abbott Cell-Dyn 1600
Abbott Cell-Dyn 1700
Abbott Cell-Dyn 1800
Abbott Cell-Dyn 3000
Abbott Cell-Dyn 3200
Abbott Cell-Dyn 3500
Abbott Cell-Dyn 3700
Abbott Cell-Dyn 4000
Abbott CELL-DYN Emerald
Abbott CELL-DYN Emerald 22
Abbott CELL-DYN Emerald 22 AL
Abbott CELL-DYN Ruby
Abbott CELL-DYN Sapphire
Abbott Central Data Station (CDS)
Abbott EPx
Abbott FreeStyle Precision Pro
Abbott ID NOW
Abbott ID NOW (POC)
Abbott ImmTox 270
Abbott IMx
Abbott Info HQ
Abbott Info HQ Manager
Abbott i-STAT 1
Abbott i-STAT Alinity
Abbott i-STAT DE
Abbott LCx
Abbott m2000
Abbott Precision Xceed Pro (PXP)
Abbott PWEB
Abbott RALS System
Abbott Spectrum
Abbott TDx
Abbott TDxFLx
Abbott TdxFlx Random Access
Abbott Vision (Abbott)
Accelerate Diagnostics Pheno
Accriva Diagnostics AVOXimeter 1000
Accriva Diagnostics Hemochron Jr Signature+
ACON Laboratories, Inc. Mission U120
ACON Laboratories, Inc. Mission U120 Smart
ACON Laboratories, Inc. Mission U120 Ultra
ACON Laboratories, Inc. Mission U500
ACON Laboratories, Inc. On Call MultiPro
Adaltis PersonalLab
Advanced Instruments, Inc. GloCyte
Advanced Instruments, Inc. Micro-Osmometer 3320
Advanced Instruments, Inc. Osmometer 2020
Advanced Instruments, Inc. OsmoPRO Max
AESKU HELIA
AESKU HERA
Agena Bioscience MassARRAY System
Agilent Technologies 6410 Triple Quadrupole LC/MS
Agilent Technologies 6420 Triple Quadrupole
Agilent Technologies 6460 Triple Quadrupole LC/MS
Agilent Technologies 8900 Triple Quadrupole ICP-MS
Agilent Technologies Autostainer Link 48
Agilent Technologies Bravo
Agilent Technologies GC/MS
Agilent Technologies Gen5
Agilent Technologies MassHunter
Agilent Technologies Synergy H1
Agilent Technologies Varian Workstation
Alcor Scientific, Inc. iSED
Alcor Scientific, Inc. miniiSED
Alcor Scientific, Inc. miniiSED (POC)
Alcor Scientific, Inc. VES-MATIC 20
Alcor Scientific, Inc. VesMatic Easy
Alere AegisPOC
Alere Afinion Data Connectivity Converter
Alere Cholestech LDX
Alere epoc Enterprise Data Manager
Alere Triage Census Advanced Test Management System
Alfa Wasserman ACE Alera
Alfa Wasserman ACE Axcel
Alfa Wasserman ACE Chemistry
Alfa Wasserman Vet Axcel
Alifax Roller 10PN
Alifax Roller 20PN
Alifax Test 1
AMS Diagnostics Liasys 330
AMS Diagnostics Liasys 450
Analyticon CombiScan 500
Analytik Jena qTOWER³
Analytik Jena qTOWER³ 84 G
Analytik Jena qTOWER³ G
Applied Biosystems (ABI) ViiA 7
Applied Spectral Imaging GenASIs
Arkray ADAMS A1c HA-8180V
Arkray AUTION HYBRID AU-4050
Arkray AUTION MAX AX-4030
Arkray Spotchem EZ
Arlington Scientific ASI Evolution
Arlington Scientific ASI Infinity
Arlington Scientific ASiManager-AT
Asuragen QuantideX qPCR BCR-ABL IS Kit
Asuragen QuantideX qPCR BCR-ABL minor Kit
Athelas One
AusDiagnostics Tandem-Plex
AutoGenomics INFINITI HTS
AutoGenomics INFINITI PLUS
AVE Science & Technology Co. AVE-572
Awareness Technology ChemWell 2910
AXA Diagnostics SkyLAB 752
Babson Diagnostics Azalea
Baxter Diagnostics ParaMax
Bayer Rapidlink
BD Affirm VPIII
BD Bactec 9000
BD BACTEC FX
BD BACTEC FX40
BD Bactec MGIT 960
BD Cloud Connectivity Solution
BD COR GX
BD COR MX
BD EpiCenter
BD FACSCanto II
BD FACSCount
BD FACSLink
BD FACSLyric
BD Kiestra InoqulA
BD LSR II
BD Max
BD Max Plus
BD Phoenix 100
BD Phoenix M50
BD ProbeTec
BD ProbeTec ET
BD Synapsys
BD Totalys
BD Veritor
BD Veritor Plus
BD Viper LT
BD Viper XTR
Beckman Coulter Access
Beckman Coulter Access 2
Beckman Coulter ACL 100
Beckman Coulter ACL 1000
Beckman Coulter ACL 10000
Beckman Coulter ACL 300
Beckman Coulter ACL 3000
Beckman Coulter ACL 6000
Beckman Coulter ACL 7000
Beckman Coulter ACL 8000
Beckman Coulter ACL 9000
Beckman Coulter ACL Advance
Beckman Coulter Ac-T 5diff AL
Beckman Coulter Ac-T 5diff CP
Beckman Coulter Ac-T 5diff OV
Beckman Coulter Ac-T diff
Beckman Coulter Ac-T diff2
Beckman Coulter Appraise
Beckman Coulter AQUIOS CL
Beckman Coulter Array
Beckman Coulter AU2700
Beckman Coulter AU400
Beckman Coulter AU400e
Beckman Coulter AU480
Beckman Coulter AU5421
Beckman Coulter AU5431
Beckman Coulter AU5810
Beckman Coulter AU5820
Beckman Coulter AU5830
Beckman Coulter AU5840
Beckman Coulter AU600
Beckman Coulter AU640
Beckman Coulter AU680
Beckman Coulter AUTION ELEVEN AE-4022
Beckman Coulter AutoMate 1200
Beckman Coulter AutoMate 2500
Beckman Coulter AutoMate 2550
Beckman Coulter AutoMate 800
Beckman Coulter CX3
Beckman Coulter CX5
Beckman Coulter CX7
Beckman Coulter CX9
Beckman Coulter Cytomics FC 500
Beckman Coulter DxA 5000
Beckman Coulter DxA 5000 Fit
Beckman Coulter DxC 700 AU
Beckman Coulter DXH 300
Beckman Coulter DxH 520
Beckman Coulter DxH 560
Beckman Coulter DxH 600
Beckman Coulter DxH 690T
Beckman Coulter DxH 800
Beckman Coulter DxH 900
Beckman Coulter DxM 1040 MicroScan WalkAway
Beckman Coulter DxM 1096 MicroScan WalkAway
Beckman Coulter DxONE Workflow Manager
Beckman Coulter DxU 840m Iris
Beckman Coulter DxU 850m Iris
Beckman Coulter DxU Iris 840 Workcell
Beckman Coulter DxU Iris 850 Workcell
Beckman Coulter Electra
Beckman Coulter Gen*S
Beckman Coulter HmX
Beckman Coulter iChem100
Beckman Coulter iChemVELOCITY
Beckman Coulter IMMAGE
Beckman Coulter iQ Workcell 1500
Beckman Coulter iQ Workcell 2000
Beckman Coulter iQ Workcell 3000
Beckman Coulter iQ200
Beckman Coulter iQ200ELITE
Beckman Coulter iQ200SELECT
Beckman Coulter iQ200SPRINT
Beckman Coulter iRICELL1500
Beckman Coulter iRICELL2000
Beckman Coulter iRICELL3000
Beckman Coulter JT
Beckman Coulter JT (10)
Beckman Coulter Kazula Analysis Software
Beckman Coulter LabPro
Beckman Coulter LabPro-MBT
Beckman Coulter LH 500
Beckman Coulter LH 750
Beckman Coulter LH 780
Beckman Coulter LX-20
Beckman Coulter LXi 725
Beckman Coulter MAXM
Beckman Coulter MD16
Beckman Coulter MicroScan autoSCAN-4
Beckman Coulter MicroScan WalkAway 40 Plus
Beckman Coulter MicroScan WalkAway 96 Plus
Beckman Coulter Navios
Beckman Coulter OLA 2500
Beckman Coulter Onyx
Beckman Coulter OptiChem
Beckman Coulter Power Express (Cennexus)
Beckman Coulter Power Link
Beckman Coulter Power Processor (PrepLink)
Beckman Coulter Remisol Advance
Beckman Coulter STKS
Beckman Coulter STKS 1G1
Beckman Coulter T-540
Beckman Coulter T-890
Beckman Coulter T-Series
Beckman Coulter UniCel DxC 600
Beckman Coulter UniCel DxC 600i
Beckman Coulter UniCel DxC 660i
Beckman Coulter UniCel DxC 680i
Beckman Coulter UniCel DxC 800
Beckman Coulter UniCel DxC 860i
Beckman Coulter UniCel DxC 880i
Beckman Coulter UniCel DxI 600 Access
Beckman Coulter UniCel DxI 800 Access
Behring Rapimat
Benetech Benetech PRA
Binding Site ESP Connect
Binding Site Optilite
Binding Site SPAPLUS
Biocare Medical IntelliPATH FLX
Biocartis Idylla
BioChem Immunosystems, Inc. Baker 9120
BioChem Immunosystems, Inc. Spirit
BioFire Diagnostics, LLC FilmArray 2.0
BioFire Diagnostics, LLC FilmArray 2.0 (POC)
BioFire Diagnostics, LLC FilmArray Torch
BioFire Diagnostics, LLC FilmArray Torch (POC)
BioFire Diagnostics, LLC SpotFire
bioMérieux BacT/ALERT
bioMérieux BacT/ALERT 3D
bioMérieux BACT/ALERT VIRTUO
bioMérieux Clarion
bioMérieux Coag-A-Mate XM
bioMérieux miniVIDAS
bioMérieux MYLA
bioMérieux OBSERVA
bioMérieux Previ Isola
bioMérieux VIDAS
bioMérieux VIDAS 3
bioMérieux VITEK
bioMérieux VITEK 2
bioMérieux VITEK 2 COMPACT
bioMérieux VITEK 2 XL
bioMérieux VITEK MS
BioMetric Imaging Imagn 2000
Bioneer Exicycler 96 (Ver.4)
Bio-Rad BioPlex 2200
Bio-Rad Bio-Plex Manager
Bio-Rad CDM
Bio-Rad CFX 1000
Bio-Rad CFX Maestro Software
Bio-Rad CFX Opus 96
Bio-Rad CFX384 Touch
Bio-Rad CFX96 Touch
Bio-Rad D-10
Bio-Rad D-100
Bio-Rad Diastat
Bio-Rad Evolis
Bio-Rad Geenius
Bio-Rad IH-1000
Bio-Rad IH-500
Bio-Rad IH-Reader 24
Bio-Rad iMark
Bio-Rad PhD
Bio-Rad PhD Ix
Bio-Rad PR 4100
Bio-Rad Tango
Bio-Rad Variant
Bio-Rad Variant II
Bio-Rad Variant II TURBO
BioSys Laboratories URiSCAN Optima
BioTek ELx800
BioTek ELx808
BioTek Epoch Microplate Spectrophotometer
BioTek KC4
BioView Allegro Plus
Bioway BW-901+BW-3000
BMC CHEMSTRIP
BMC CHEMSTRIP Criterion
BMG Labtech FLUOstar Omega
Boditech AFIAS-6
BreathTek UBiT IR-300
Bruker compact QTOF
Bruker MALDI Biotyper CA System
Bruker MALDI Biotyper sirius CA System
Bruker MALDI Biotyper sirius System
Cardiovascular Diagnostics, Inc. TAS Coag
Carolina Liquid Chemistries CLC 1600
Carolina Liquid Chemistries CLC 480
Carolina Liquid Chemistries CLC 720
Carolina Liquid Chemistries CLC 800
CellaVision CellaVision DC-1
CellaVision CellaVision DM1200
CellaVision CellaVision DM96
CellaVision CellaVision DM9600
Cepheid GeneXpert Dx
Cepheid GeneXpert I
Cepheid GeneXpert II
Cepheid GeneXpert Infinity-48s
Cepheid GeneXpert IV
Cepheid GeneXpert Xpress II
Cepheid GeneXpert Xpress IV
Cepheid GeneXpert XVI
Cepheid Infinity Xpertise
Cerner Labotix
Clarity Diagnostics Platinum
Clarity Diagnostics Urocheck 120
Clear Labs Clear Dx
CoaguSense Coag-Sense PT2
Combined Name
Consult Diagnostics Consult Urine Analyzer
Copan WASP
Copan WASPLab
Coriell Life Sciences Coriell PGx Reporting File Exchange
Coriell Life Sciences GeneDose
Crescendo Crescendo MedRite-XL
Dade Behring ACA 3/4/5
Dade Behring BCS
Dade Behring BN100
Dade Behring Opus Magnum
Dade Behring Opus Plus
Dade Behring Stratus II
Dako DakoLink
Danam Electronics InfoLab I-1800
DAS SRL APEX Software
Data Innovations Data Innovations Instrument Manager
Dawning Technologies JavaLin/300
Dawning Technologies JavaLin/PDI
DeNovo Software FCS Express
Diagnostica Stago STA
Diagnostica Stago STA Coag ConneXion
Diagnostica Stago STA Coag Expert
Diagnostica Stago STA Compact
Diagnostica Stago STA Compact CT
Diagnostica Stago STA Compact Max
Diagnostica Stago STA R Max
Diagnostica Stago STA Satellite
Diagnostica Stago STA-R
Diagnostica Stago STA-R Evolution
Diagnostica Stago STart 4
DiaMedix Corporation Mago
Diametrics IRMA
Diamond Diagnostics Prolyte
Diamond Diagnostics SmartLyte
DiaSorin Barolo Project
DiaSorin ETI-Max 3000
DiaSorin LIAISON
DiaSorin LIAISON MDX
DiaSorin LIAISON XL
DiaSorin LIAISON XS
Diasys Diagnostic Systems respons910VET
Diatron Abacus 3CP
Diatron Abacus 5
Diatron GEMINI
Diatron Pictus 500
Diatron Pictus 700
Diazyme DZ-Lite 3000 Plus
Douglas Scientific IntelliQube
Draeger Jaundice Meter JM-105
Draeger JM-S1w
Drew Scientific DC16
Drew Scientific DC18
Drew Scientific Drew-3
Drew Scientific DS5
Drew Scientific Evolution (Drew Scientific)
Drew Scientific Excell 16
Drew Scientific Excell 22
Drew Scientific HemaVet
Drucker Diagnostics QBC STAR
Dynex Technologies Agility
Dynex Technologies DS2
Dynex Technologies DSX
Elan ATAC 6000
Elan ATAC 8000
ELITechGroup Envoy 500
ELITechGroup Excyte 20
ELITechGroup Excyte 40
ELITechGroup Excyte Mini
ELITechGroup Selectra Pro M
EMD Millipore Singulex Erenna
Epredia Nova Laser Casette Printer
Epredia PrintMate AS
Epredia SlideMate AS
Epredia SlideMate Pro
Euroimmun EUROBlotOne
Euroimmun EUROIMMUN Analyzer I
Euroimmun EUROLabOffice
Euroimmun EUROLineScan
Euroimmun Sprinter XL
EVE Health MX Engine
Exalenz Bioscience BreathID HP Lab System
Fisher Scientific ThromboScreen 1000
Fortelinea Software Prime
Fujifilm DRI-CHEM NX700
GE Omnyx IDP System
GenMark Dx ePlex 1 Tower
GenMark Dx ePlex 2 Tower
GenMark Dx ePlex 3 Tower
GenMark Dx ePlex 4 Tower
GenMark Dx ePlex NP
GenMark Dx eSensor
Genologics Genologics
Germaine Laboratories AimStrip Urine Analyzer 2
Giles Scientific BIOMIC V3
Giles Scientific Biomic Vision
Gold Standard Diagnostics AIX1000
Gold Standard Diagnostics ThunderBolt
Grifols USA DG Reader
Grifols USA DianaServer
Grifols USA Erytra
Grifols USA Erytra Eflexis
Grifols USA HELIOS
Grifols USA Triturus
Grifols USA Wadiana
Haemonetics TEG 5000
Haemonetics TEG 6s
Haemonetics TEG Analytical Software
Haemonetics TEG Manager
Hamilton MagEx STAR
Hamilton Microlab Prep
Hamilton MicroLab Star
Hamilton PCR Prep STAR
Helena Laboratories Cascade 480
Helena Laboratories Cascade M-4
Helena Laboratories ESH Touch
Helena Laboratories QuickScan 2000
Helena Laboratories QuickScan Touch
Helena Laboratories SPIFE 3000
Helena Laboratories SPIFE Touch
Helena Laboratories V8 Nexus
HemaTechnologies ESR STAT 6
HemaTechnologies ESR STAT PLUS
HemoCue Albumin 201
HemoCue Basic Connect
HemoCue Glucose 201
HemoCue Glucose 201 DM
HemoCue Hb 201 DM
HemoCue Hb 201+
HemoCue Hb 301
HemoCue Hb 801
HemoCue WBC
HemoSense INRatio 2
Henry Schein ImproMed
Henry Schein OneStepPlus
Henry Schein Urispec Plus
Heska Data Capture Utility (DCU)
Heska Element HT5
Heska HemaTrue
Heska Heska CBC-DIFF
Hitachi AP3600
Hitachi Hitachi CLA-1
Hitachi MasterPlex QT
Hologic Aptima
Hologic Cervista
Hologic DTS 400
Hologic Hnet
Hologic Leader 450i
Hologic Leader 50i
Hologic Panther
Hologic Panther Fusion
Hologic Panther Plus
Hologic ThinPrep 5000 Autoloader
Hologic ThinPrep Imager Duo
Hologic Tigris DTS
Horiba Medical ABX Micros 60
Horiba Medical ABX Micros ES 60
Horiba Medical ABX Micros ESV 60
Horiba Medical Lite DM
Horiba Medical Pentra 120
Horiba Medical Pentra 400
Horiba Medical Pentra 60
Horiba Medical Pentra 60C+
Horiba Medical Pentra 80
Horiba Medical Pentra C200
Horiba Medical Pentra C400
Horiba Medical Pentra DX 120
Horiba Medical Pentra XL 80
Horiba Medical Pentra XLR
Horiba Medical Yumizen H550
Horiba Medical Yumizen H630 CRP
Horiba Medical Yumizen P8000
HYCOR BioMedical HYTEC 288 Plus
HYCOR BioMedical Noveos
iDetic iDetic Solution
IDEXX Laboratories Catalyst One
IDEXX Laboratories InterLink
IDEXX Laboratories ProCyte
IDEXX Laboratories ProCyte Dx
IDEXX Laboratories SediVue Dx
IDEXX Laboratories VetConnect
IDEXX Laboratories VetConnect Plus
IDEXX Laboratories VetLab Station
IDEXX Laboratories VetLyte
IDEXX Laboratories VetTest
Ikonisys Ikonisys FISH
Illumina BeadXPress
Illumina MiniSeq
Illumina NextSeq 550Dx
Immucor Echo Lumena
Immucor Galileo Echo
Immuno Concepts Image Navigator
Immuno Diagnostic Systems (IDS) i10
Immuno Diagnostic Systems (IDS) iSYS
InDevR Vidia
Indica Labs HALO AP
Inova Diagnostics BIO-FLASH
Inova Diagnostics NOVA View
Inova Diagnostics QUANTA Link
Inova Diagnostics QUANTA-Lyser 160
Inova Diagnostics QUANTA-Lyser 240
Inova Diagnostics QUANTA-Lyser 3000
Instrumentation Laboratory (IL) ACL Elite
Instrumentation Laboratory (IL) ACL Elite Pro
Instrumentation Laboratory (IL) ACL TOP 300 CTS
Instrumentation Laboratory (IL) ACL TOP 350 CTS
Instrumentation Laboratory (IL) ACL TOP 500 CTS
Instrumentation Laboratory (IL) ACL TOP 550 CTS
Instrumentation Laboratory (IL) Avoximeter 1000E
Instrumentation Laboratory (IL) Avoximeter 4000
Instrumentation Laboratory (IL) GEM OPL
Instrumentation Laboratory (IL) GEM Premier 3000
Instrumentation Laboratory (IL) GEM Premier 3500
Instrumentation Laboratory (IL) GEM Premier 4000
Instrumentation Laboratory (IL) GEM Premier 5000
Instrumentation Laboratory (IL) GEMweb Plus
Instrumentation Laboratory (IL) GEMweb Plus 500
Instrumentation Laboratory (IL) Hemochron Signature Elite
Instrumentation Laboratory (IL) HemoHub
Instrumentation Laboratory (IL) ILab 900/1800
Instrumentation Laboratory (IL) IMPACT
Instrumentation Laboratory (IL) Monarch 2000
Instrumentation Laboratory (IL) ROTEM delta
Instrumentation Laboratory (IL) ROTEM Integrated Solutions
Instrumentation Laboratory (IL) Synthesis
Instrumentation Laboratory (IL) VerifyNow
Intellicyt iQue
Isolab Isolab
Jansen Diagnostics, LTD CellTracks II
Jant Pharmacal Accustrip URS Reader
Keyence BZ-X800 Fluorescence Microscope
Korchek Technologies CareChek
Laboratory Technologies, Inc. Cotswold Genesys
Laboratory Technologies, Inc. Genesys Genii HE
Lattice, Inc. MediCopia
LCI LCI Diffstation
Leica Biosystems Aperio
Leica Biosystems Bond
Leica Biosystems CEREBRO
Leica Biosystems CytoVision
Leica Biosystems IP C
Leica Biosystems IP S
LexaGene MiQLab
Life Technologies ABI 7000
LifeHealth IRMA TRUPOINT
Luminex Corporation ARIES
Luminex Corporation FLEXMAP 3D
Luminex Corporation Luminex 200
Luminex Corporation Luminex IS
Luminex Corporation MAGPIX
Luminex Corporation SYNCT
Luminex Corporation Verigene
Luminex Corporation xPONENT
Luminex Corporation xTAG for TDAS GPP
LumiraDx LumiraDx Instrument
LumiraDx LumiraDx Platform
Macherey-Nagel URYXXON Relax
Magellan Diagnostics, Inc LeadCare II
Magellan Diagnostics, Inc LeadCare Ultra
Manufacturer TBD Instrument TBD
McKesson Consult 120 Urine Analyzer
McKesson Consult Hb 100
McKesson Lab SD2
McKesson McKesson Urine Strip Analyzer
Medica Corporation EasyCell
Medica Corporation EasyLyte
Medica Corporation EasyRA
Medical Electronic Systems SQA-Vision
Medical Laboratory Automation MLA 1400
Medical Laboratory Automation MLA 700/800
Medical Laboratory Automation MLA 900/1000
Medline Medonic M
Medline Mini Urine Analyzer 120
Medonic CA 620
MedTox Diagnostics MEDTOXScan Reader
Medtronic HMS Plus
MeMed Key
Meridian Bioscience, Inc. Curian
Meridian Bioscience, Inc. Illumipro-10
Meridian Bioscience, Inc. Molecular Instrument LIS Module
Meridian Bioscience, Inc. revogene
Meso Scale Diagnostics (MSD) DISCOVERY WORKBENCH
Meso Scale Diagnostics (MSD) MESO SECTOR S 600
Mettler Toledo Mettler Balance
Microgen Diagnostics MicroGenDX ABDL
MicroMedic ISO Data 943
MicroMedic MicroMedic Gamma Counter
MIDI Sherlock
Millipore Guava easyCyte 5HT
Mindray BC-2800Vet
Mindray BC-3200
Mindray BC-3600
Mindray BC-5390
Mindray BS-200
Mindray BS-480
Modulus Data Systems COMP-U-DIFF 10-329
Modulus Data Systems Modulus Comp-U-Diff
Modulus Data Systems Modulus Comp-U-Diff2
Modulus Data Systems Ur-O-Comp
Modulus Data Systems Ur-O-Comp2
Molecular Devices SoftMax Pro
NanoEnTek NanoEnTek FREND
NDC, Inc Pro Advantage Urine Analyzer
Nichols Nichols Advantage
Nikon Nikon CoolScope
Nodia Pyros Kinetix Flex 96
Nova Biomedical Nova 16
Nova Biomedical Nova CRT (ASTRA 8â"¢)
Nova Biomedical Nova CRT ASTM
Nova Biomedical Nova STAT
Nova Biomedical NovaNet
Nova Biomedical Stat Profile CCX
Nova Biomedical Stat Profile pHOx
Nova Biomedical Stat Profile pHOx Ultra
Nova Biomedical Stat Profile Prime Plus
Nova Biomedical Stat Profile Prime Plus VET
Nova Biomedical StatSensor Creatinine
Nova Biomedical StatStrip Glucose
OPTI Medical OPTI CCA
OPTI Medical OPTI CCA-TS
OPTI Medical OPTI CCA-TS2
OPTI Medical OPTI R
Orchard Software Generic ASTM Interface
Orchard Software Generic Delimited File
Organan Teknika Coag A-Mate MTX
Organan Teknika Coag A-Mate MTX II
Organan Teknika Coag A-Mate RA4
Organan Teknika Organon CAM-MTX
Organan Teknika Organon MIMS
Organan Teknika Organon Status Symbol II
Ortho Clinical Diagnostics enGen Automation System
Ortho Clinical Diagnostics KoaguLab 60-S
Ortho Clinical Diagnostics OPTIX Reader
Ortho Clinical Diagnostics Ortho Instrument Manager
Ortho Clinical Diagnostics ProVue
Ortho Clinical Diagnostics VERSEIA Integrated Processor
Ortho Clinical Diagnostics Vision (Ortho)
Ortho Clinical Diagnostics Vitros DT60 II
Ortho Clinical Diagnostics VITROS 250
Ortho Clinical Diagnostics VITROS 350
Ortho Clinical Diagnostics VITROS 3600
Ortho Clinical Diagnostics VITROS 4600
Ortho Clinical Diagnostics VITROS 5,1 FS
Ortho Clinical Diagnostics VITROS 5600
Ortho Clinical Diagnostics VITROS 950
Ortho Clinical Diagnostics Vitros Chemistry
Ortho Clinical Diagnostics VITROS ECi
Ortho Clinical Diagnostics VITROS ECiQ
Ortho Clinical Diagnostics VITROS XT 3400
Ortho Clinical Diagnostics VITROS XT 7600
Otsuka POCone
Oxford Immunotec T-Spot Import
Pathnostics Pathnostics
Perkin Elmer 4110ZL
Perkin Elmer AAnalyst 600
Perkin Elmer AxION 2 TOF MS
Perkin Elmer Caliper LabChip GX
Perkin Elmer EnVision 2105
Perkin Elmer ICP
Perkin Elmer JANUS
Perkin Elmer NexION 300X
Perkin Elmer NexION 350X
Perkin Elmer PinAAcle 900T
Perkin Elmer TopCount NXT
Perkin Elmer Vanadis NIPT System
Perkin Elmer Wallac
Pharmacia AutoCAP
Philips BiliChek
Philips Image Management System
PixCell Medical HemoScreen
Polymedco OC-Auto Micro 80
Polymedco OC-Auto Sensor IO
Polymedco PATHFAST
Polymedco PolyChem
Polymedco Sedimat 15 Plus
Polymedco Sediten
Primera Technology PTLab PE
Primera Technology Signature Cassette Printer Manual Feed
Primera Technology Signature Slide Printer
Primus Primus PDQ
Promega GloMax Discover
PTS Diagnostics CardioChek Plus
Pyramid Innovation Six Hopper Cassette Printer
Qiagen NeuMoDx 96
Qiagen QIAstat-Dx
Qiagen QuantiFERON-TB Gold
Qorvo Biotechnologies Omnia
Qualigen FastPack 1.0
Qualigen FastPack IP
Quanterix SP-X
Quidel DML 2000
Quidel Savanna
Quidel Sofia
Quidel Sofia (POC)
Quidel Sofia 2
Quidel Solana
Quidel Triage MeterPro
Radiometer ABL 5
Radiometer ABL 500
Radiometer ABL 520
Radiometer ABL 700
Radiometer ABL 720
Radiometer ABL80 FLEX
Radiometer ABL800 FLEX
Radiometer ABL90 FLEX
Radiometer AQURE
Radiometer Radiometer NPT7
Randox Randox Evidence
Randox RX daytona
Randox RX daytona+
Randox RX Imola
Reichert Ametek UNISTAT Bilirubinometer
Response Biomedical Ramp Reader Gateway
Rheonix Encompass MDx workstation
Roche Accu-Chek Aviva
Roche ACCU-CHEK Inform II
Roche Amplicor
Roche Amplilink
Roche AVL 9130
Roche AVL 9180
Roche AVL OMNI
Roche BenchMark Ultra
Roche BenchMark XT
Roche BMC/Hitachi 704
Roche BMC/Hitachi 717
Roche BMC/Hitachi 911
Roche BMC/Hitachi 912
Roche BMC/Hitachi 917
Roche CHEMSTRIP 101
Roche CHEMSTRIP Criterion II
Roche Chemstrip Mini UA
Roche CoaguChek Handheld Base Unit (HBU)
Roche CoaguChek XS
Roche CoaguChek XS Plus
Roche CoaguChek XS Pro
Roche cobas 4800
Roche cobas 5800
Roche cobas 6000
Roche cobas 6800
Roche cobas 8000
Roche cobas 8100
Roche cobas 8800
Roche cobas b 221
Roche Cobas bge link
Roche cobas c 111
Roche cobas c 311
Roche cobas c 513
Roche cobas e 411
Roche Cobas Helios
Roche cobas infinity central lab
Roche cobas infinity POC
Roche cobas Liat
Roche cobas m 511
Roche Cobas Mira Plus
Roche Cobas Mira S
Roche cobas p 312
Roche cobas p 512
Roche cobas p 612
Roche cobas prime
Roche cobas pro
Roche cobas pure
Roche cobas s 201
Roche Cobas u 411
Roche Elecsys 1010
Roche Elecsys 2010
Roche Integra 400
Roche Integra 800
Roche LightCycler
Roche LightCycler 480 II
Roche MagNA Pure 96
Roche MODULAR PRE-ANALYTICS EVO (MPA)
Roche Roche Instrument Manager
Roche Urisys 1100
Roche Urisys 1800
Roche Urisys 2400
Roche VENTANA Connect
Roche VENTANA DP 200
Roche VENTANA DP 600
Roche VENTANA VANTAGE
RR Mechatronics Mechatronics StaRRsed
Sakura Tissue-Tek SmartWrite Cassette Printer (Manual)
Sakura Tissue-Tek SmartWrite Cassette Printer With AutoLoader
Sakura Tissue-Tek SmartWrite Slide Printer
ScanTron ScanTron
SCIEX Analyst
SCIEX API 3200 System
SCIEX MultiQuant
SCIEX Triple Quad 4500 System
SCIEX Triple Quad 5500 System
scil animal care scil Vet abc
Scopio Labs Scopio X100
SDI Biomed CA480
Sebia CAPILLARYS 2
Sebia CAPILLARYS 2 FLEX-PIERCING
Sebia CAPILLARYS 3 OCTA
Sebia CAPILLARYS 3 TERA
Sebia HYDRASYS
Sebia HYDRASYS 2 SCAN
Sebia HYDRASYS LC
Sebia MINICAP
Sebia Phoresis CORE
Sectra PACS AP
Sekisui Diagnostics Acucy 1.0
SeLux Diagnostics Site Services DMS
Sensovation SensoSpot Fluorescence
Sequenom, Inc. Typer
Shimadzu LabSolutions
Shimadzu LabSolutions Insight
Shimadzu LCMS-8030
Shimadzu LCMS-8040
Shimadzu LCMS-8050
Shimadzu QuantAnalytics
Siemens ACS 180
Siemens ADVIA 120
Siemens ADVIA 1200
Siemens ADVIA 1650
Siemens ADVIA 1800
Siemens ADVIA 2120
Siemens ADVIA 2120i
Siemens ADVIA 2400
Siemens ADVIA 560
Siemens ADVIA 60
Siemens ADVIA 70
Siemens ADVIA Centaur
Siemens ADVIA Centaur CP
Siemens ADVIA Centaur XP
Siemens ADVIA Centaur XPT
Siemens Aptio Automation
Siemens Atellica CH 930
Siemens Atellica Data Manager (ADM)
Siemens Atellica IM 1300
Siemens Atellica IM 1600
Siemens Atellica Solution
Siemens AUW
Siemens BCS XP
Siemens BCT
Siemens BFT II
Siemens BN II
Siemens BN ProSpec
Siemens Chiron 248
Siemens Chiron 800
Siemens Chiron Express Plus
Siemens Ciba-Corning 200
Siemens Ciba-Corning 614
Siemens Ciba-Corning 800
Siemens Ciba-Corning Express
Siemens Ciba-Corning Fast 4
Siemens Clinitek 100
Siemens Clinitek 200
Siemens Clinitek 200+
Siemens Clinitek 50
Siemens Clinitek 500
Siemens CLINITEK Advantus
Siemens Clinitek Atlas
Siemens Clinitek AUWi
Siemens Clinitek AUWi Pro
Siemens CLINITEK Novus
Siemens Clinitek Status
Siemens CLINITEK Status Connect
Siemens CLINITEK Status+
Siemens DCA 2000+
Siemens DCA Vantage
Siemens Dimension
Siemens Dimension AR
Siemens Dimension EXL
Siemens Dimension EXL 200
Siemens Dimension EXL with LM
Siemens Dimension RxL
Siemens Dimension RxL Max
Siemens Dimension Vista 1500
Siemens Dimension Vista 500
Siemens Dimension Xpand
Siemens Dimension Xpand Plus
Siemens Dupont Analyst
Siemens EasyLink
Siemens epoc Blood Analysis System
Siemens Immulite 1000
Siemens Immulite 2000
Siemens Immulite 2000 XPi
Siemens Immulite 2500
Siemens Immulite One
Siemens Meditrac
Siemens MicroScan WalkAway 40 SI
Siemens MicroScan WalkAway 96 SI
Siemens PFA100
Siemens POCcelerator SE
Siemens RAPIDComm
Siemens RAPIDLab 1265
Siemens RAPIDLab 840
Siemens RAPIDLab 845
Siemens RAPIDLab 855
Siemens RAPIDPoint 400
Siemens RAPIDPoint 405
Siemens RAPIDPoint 500
Siemens RAPIDPoint 500e
Siemens RAPIDPoint 500e (POC)
Siemens RapidPoint Coag
Siemens Stratus CS
Siemens StreamLab
Siemens Syngo
Siemens UniPOC
Siemens VersaCell System
Siemens VersaCell X3 Solution
Siemens Viva-E
Siemens Viva-ProE
Siemens V-Twin
Sight Diagnostics OLO
Sigma AMAX CS-190
Sigma Aptus
Snibe Diagnostic Maglumi 2000 Plus
Snibe Diagnostic Maglumi 4000
SQI Diagnostics quantispot
SQI Diagnostics sqidlite
Stanbio Sirrus
Stanbio Uri-Trak 120
Streck CUBE 30 Touch
Streck ESR-Auto Plus model 504
Streck ESR-Auto Plus model 505
Streck ESR-Auto Plus model 506
Streck MINI-CUBE
Sysmex CA-1000
Sysmex CA-1500
Sysmex CA-5000
Sysmex CA-530
Sysmex CA-540
Sysmex CA-560
Sysmex CA-600
Sysmex CA-620
Sysmex CA-660
Sysmex Caresphere Workflow Solution
Sysmex CS-2500
Sysmex CS-5100
Sysmex DI-60
Sysmex HST-N
Sysmex K-1
Sysmex K-1000
Sysmex K-4500
Sysmex KC Series
Sysmex KX-21N
Sysmex NE8000
Sysmex pocH-100i
Sysmex SE-9000
Sysmex SF-3000
Sysmex SP-50
Sysmex UD-10
Sysmex UF-100
Sysmex UF-1000i
Sysmex UF-50
Sysmex UF-5000
Sysmex Urinalysis Data Manager (UDM)
Sysmex VES-Matic Cube 200
Sysmex WAM
Sysmex WAM Select
Sysmex XE-2100
Sysmex XE-5000
Sysmex XF-1600
Sysmex XN-1000
Sysmex XN-1000PR
Sysmex XN-1000R
Sysmex XN-1000V
Sysmex XN-2000
Sysmex XN-3000
Sysmex XN-3100
Sysmex XN-330
Sysmex XN-350
Sysmex XN-430
Sysmex XN-450
Sysmex XN-530
Sysmex XN-550
Sysmex XN-9000
Sysmex XN-9100
Sysmex XN-IC
Sysmex XP-300
Sysmex XS-1000i
Sysmex XT-1800i
Sysmex XT-2000i
Sysmex XT-4000i
Sysmex XW-100
Tecan Freedom EVO 100
Tecan Freedom Evo 75
Tecan Freedom EVOware
Tecan Infinite M200 PRO
Tecan Magellan
Tecan SPECTRAFluor Plus
Technicon H Series
Technicon Immuno-One
Technicon Opera/DAX/RA2000
Technicon Opera/DAX/RA2001
Technicon Opera/DAX/RA2002
Technicon RA-1000
Technidata TD-HistoLabel
Teco Coatron M2
Telcor QML
Theratest TERIS
Thermo BioStar Pocketchem
Thermo Fisher Scientific 3500 Dx Genetic Analyzer CS2
Thermo Fisher Scientific 7500 Fast
Thermo Fisher Scientific 7500 Fast Dx
Thermo Fisher Scientific ABI PRISM 7000
Thermo Fisher Scientific ABI PRISM 7900HT
Thermo Fisher Scientific Accula SARS-CoV-2 Test
Thermo Fisher Scientific Amplitude Solution
Thermo Fisher Scientific Arcos Tissue Block Management System
Thermo Fisher Scientific COVID-19 Interpretive Software
Thermo Fisher Scientific Dionex ICS 2000
Thermo Fisher Scientific ImmunoCAP Data Manager (IDM)
Thermo Fisher Scientific Indiko Plus
Thermo Fisher Scientific Kryptor
Thermo Fisher Scientific LCQuan
Thermo Fisher Scientific MGC 240
Thermo Fisher Scientific Phadia 100
Thermo Fisher Scientific Phadia 1000
Thermo Fisher Scientific Phadia 250
Thermo Fisher Scientific Phadia Prime
Thermo Fisher Scientific QuantStudio 12k Flex
Thermo Fisher Scientific QuantStudio 3
Thermo Fisher Scientific QuantStudio 5
Thermo Fisher Scientific QuantStudio 6 Pro
Thermo Fisher Scientific QuantStudio 7 Flex
Thermo Fisher Scientific QuantStudio 7 Pro
Thermo Fisher Scientific QuantStudio Design & Analysis Software v2
Thermo Fisher Scientific QuantStudio Dx
Thermo Fisher Scientific Sensititre ARIS 2X
Thermo Fisher Scientific Sensititre ARIS HiQ
Thermo Fisher Scientific Sensititre SWIN Software System
Thermo Fisher Scientific Sensititre Vizion Digital MIC Viewing System
Thermo Fisher Scientific StepOnePlus
Thermo Fisher Scientific TraceFinder
Thermo Fisher Scientific TSQ Quantum Access MAX
Thermo Fisher Scientific TSQ Vantage
Thermo Fisher Scientific VersaTREK
Tokyo Boeki Biolis 24i
Tokyo Boeki Biolis 24i Premium
Tosoh 501 RP+
Tosoh A1c 2.2
Tosoh AIA 1800
Tosoh AIA 2000
Tosoh AIA 360
Tosoh AIA 600
Tosoh AIA 600 II
Tosoh AIA 900
Tosoh G7
Tosoh G7-G8 Reporting Software
Tosoh G8
Tosoh Nex*IA
Translational Software Translational Software
Trinity Biotech AMAX 200
Trinity Biotech AMAX Destiny
Trinity Biotech Biotech Trinblot
Trinity Biotech Destiny Max
Trinity Biotech Premier Hb9210
Trinity Biotech Zenith ELITE
Trividia Health TRUE METRIX PRO
Trividia Health TRUEmanager PRO DMS
Vela Diagnostics PathoKey MP UTI PCR Test
VetEnvoy, Inc. VetEnvoy
ViraMed ViraScan
VisionGate Cell-CT
VisionGate CellGazer
Vital Diagnostics Eon 100
Vital Diagnostics Excyte ASTM Data Converter
Vital Diagnostics Excyte M
Vital Diagnostics Excyte M Scan
Waters ACQUITY UPLC
Waters Empower 3
Waters MassLynx
Waters Xevo TQD
Waters Xevo TQ-XS
YD Diagnostics URiSCAN Optima II
YD Diagnostics URiSCAN Pro
Zeus Scientific AtheNA Multi-Lyte
Want to learn more?
Our team of expert integration specialists are continually researching and developing new integrations to ensure that our solutions provide the efficiency that your laboratory requires. We'd love to talk with you about the integration needs in your organization.