Orchard Software Recognized as an Adoption Advocate by the Dave Thomas Foundation for Adoption®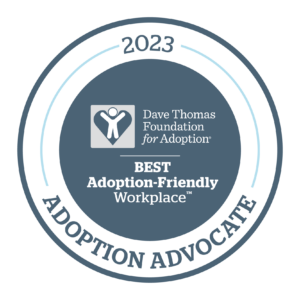 The Dave Thomas Foundation for Adoption is a national, nonprofit public charity dedicated to finding forever families for the more than 140,000 children waiting to be adopted from foster care in the United States and Canada. Through its signature program, Wendy's Wonderful Kids®️, the Foundation supports the hiring of adoption professionals, known as recruiters, who serve children most at risk of aging out of foster care without a permanent home.
More than 30 years ago, Dave Thomas led an initiative advocating for better adoption benefits in the workplace, because to him, it was just "the right thing to do." The Foundation has carried that legacy forward through the Adoption-Friendly Workplace program.
For 17 years, the Dave Thomas Foundation for Adoption has surveyed employers across the United States to create its 100 Best Adoption-Friendly Workplaces list, recognizing organizations with the most robust adoption benefits programs. Additionally, another 72 organizations have been acknowledged as an Adoption Advocate.
"Adoption is an amazing, rewarding experience, which can be costly and time intensive. Adoption benefits help to remove the barriers of affordability and time off from work that many adoptive parents face," says Rita Soronen, President & CEO of the Dave Thomas Foundation for Adoption. "By establishing an adoption benefits policy, Orchard Software is making it easier for employees to consider adopting."
Top Workplace & Culture Excellence Award Winner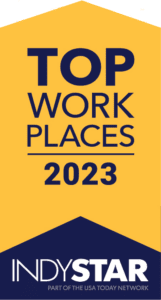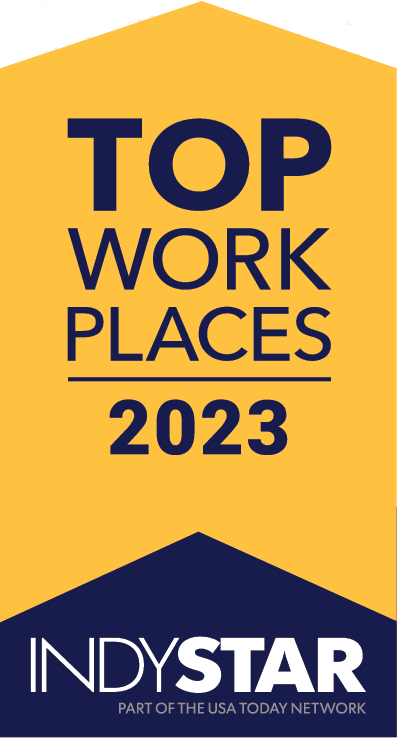 For the twelfth time in fourteen years, Orchard Software was named to the Top Workplaces list for 2023 by the Indianapolis Star. We also won a Culture Excellence Award for Work-Life Flexibility, a Technology Industry Award, and a Culture Excellence Award for a Woman-Led Organization. We're especially proud of these awards, as Top Workplaces award winners are determined entirely by employee survey feedback.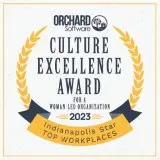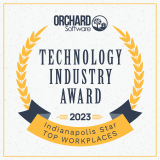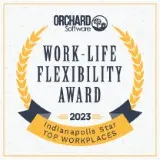 Top 10 Lab Management Solution Providers 2023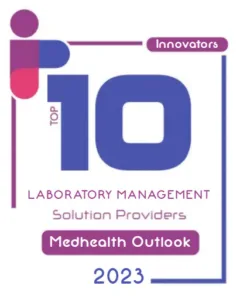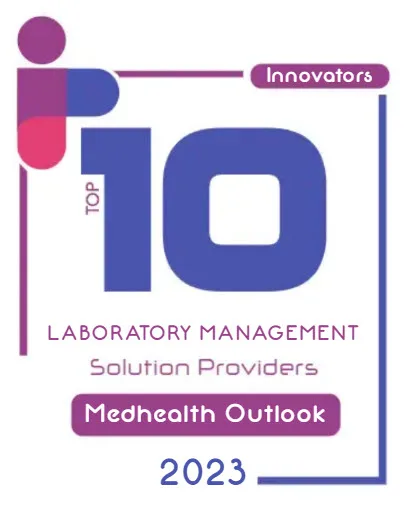 Laboratory management is an essential component of the healthcare industry, responsible for the smooth and efficient operation of diagnostic and research laboratories. To help healthcare facilities adapt and align with the changing industry and keep track of the trendsetters, Medhealth Outlook Magazine has prepared a list of some of the most innovative laboratory management solution providers. The companies included in the list are the ones with some of the most outstanding solutions that could redefine the way the industry works today.
Orchard Software Certified as a Great Place to Work
We're proud to be certified as a Great Place To Work®, an award based entirely on what current employees say about their experience working at Orchard. This year, the Orchard team's score was 25 points higher than the average U.S. company.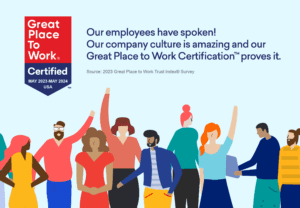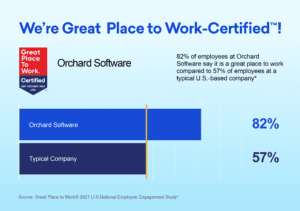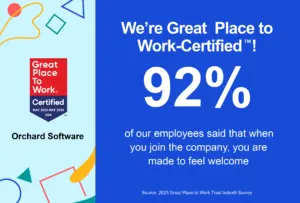 Black Book Research Award #1 Ranked LIS Vendor
Orchard Software received the 2023 Overall Top-Rated Laboratory Information System Vendor rating from Black Book Research with an overall score of 9.51 out of 10 across 18 performance areas of operational excellence.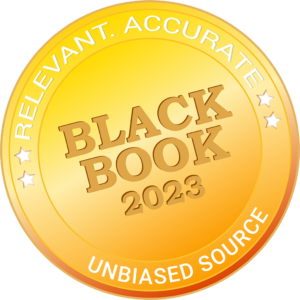 From January to September 2023, Black Book surveyed users from 1,457 laboratories on the performance of various laboratory information system vendors. Black Book collects ballot results on 18 performance areas of operational excellence to rank vendors by electronic medical and health record product lines. The 18 criteria on operational excellence are subdivided by the client's industry, market size, geography, software and technology niche, and functions outsourced, and are reported accordingly.
VETS Indexes Recognized Employer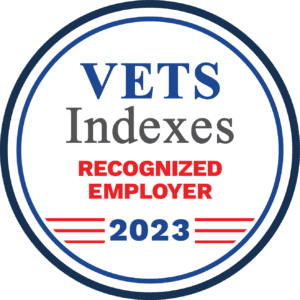 VETS Indexes awarded Orchard the designation of VETS Indexes Recognized Employer in the 2023 VETS Indexes Employer Awards. The award recognizes the organization's commitment to recruiting, hiring, retaining, developing, and supporting veterans and the military-connected community. "Orchard Software Corporation has demonstrated a commitment to recruiting veteran and military-connected employees, and then helping them grow and develop into leaders," said George Altman, managing director of VETS Indexes.
KLAS Awards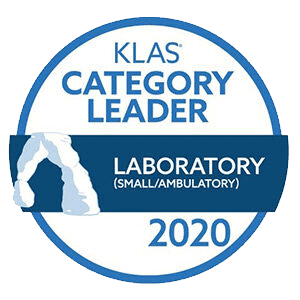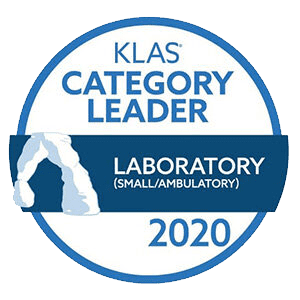 Orchard Software has been a leader in KLAS rankings since 2004 and remains the top LIS in the community hospital and ambulatory laboratory markets.
For 2020, Orchard received a KLAS Category Leader award for Laboratory Community Hospital/Ambulatory with an overall KLAS score of 90.4.
Note: 2020 was the last year this award was given.
North America Enabling Technology Leadership Award
North America Enabling Technology Leadership Award for Orchard Point-of-Care (formerly Orchard Trellis)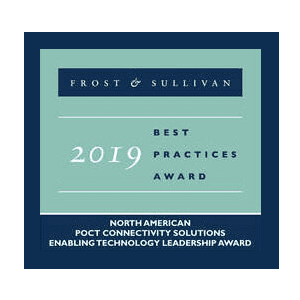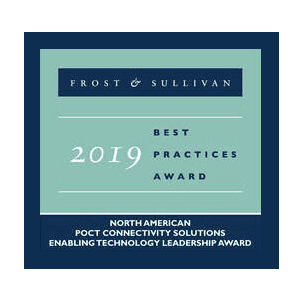 Orchard Point-of-Care, our POCT integration and management software, earned Frost & Sullivan's 2019 North America Enabling Technology Leadership Award in the POCT connectivity solutions market. For the Enabling Technology Leadership Award, Frost & Sullivan analysts independently evaluate both Technology Leverage and Customer Impact.
What are industry leaders saying about Orchard?
"Some of the most important factors in an LIS purchase decision are customizability, flexibility, and the manufacturer's ability to provide superior customer service. Orchard has differentiated itself through unparalleled product development and customer support, and its Orchard Harvest LIS stands far above competing products."
Frost & Sullivan, Summary of Feedback, 2019
"Providers and payers demand better performance, usability, and interoperability from their vendor partners every year. Best in KLAS winners set the standard of excellence in their market segment. Earning a Best in KLAS award should both excite and humble the recipients. It serves as a signal to providers that they should expect only the best from the winning vendors."
Adam Gale, President, KLAS Research
"The rapid adoption of POCT worldwide necessitates robust connectivity and management solutions. Orchard Software's quality-driven company culture and platform maturity are critical points of differentiation, allowing for the development of the advanced Trellis POCT management software. Leveraging over 25 years of laboratory expertise, Orchard Software developed Trellis, which provides comprehensive data management and integration capabilities, irrespective of device type or POCT site location."
Divyaa Ravishankar, Industry Principal and Associate Fellow; Transformational Health: Life Sciences, Frost & Sullivan
Orchard Software has also been recognized as a top workplace!
Ready to learn more?
Find out why Orchard Software is continually ranked highest in customer service, product, relationship, value, loyalty, and culture.