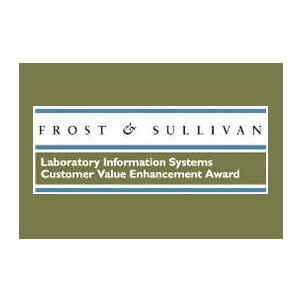 Customer Value Enhancement (CVE) Award
​Frost & Sullivan presented Orchard Software its Customer Value Enhancement (CVE) Award for the laboratory information systems (LIS) industry "in recognition of its customer initiatives that have enabled the company to generate the highest satisfaction rates in the industry." Frost & Sullivan presents its CVE Award each year to a company that has demonstrated the ability to expand its customer base, while maintaining its existing install base, with more innovative value creation and enhancement strategies than competing vendors.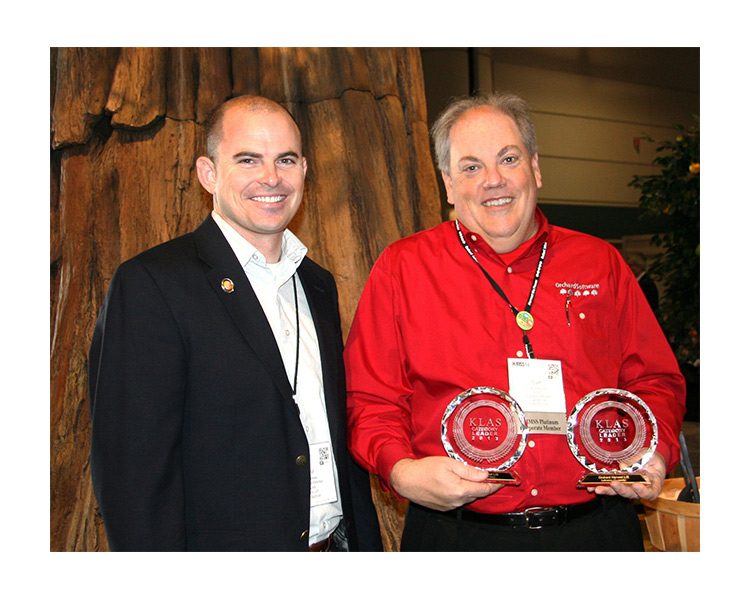 KLAS Awards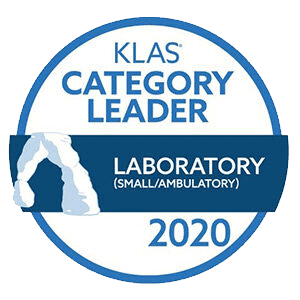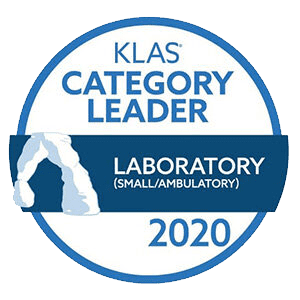 Orchard Software has been a leader in KLAS rankings since 2004 and remains the top LIS in the community hospital and ambulatory laboratory markets.
For 2020, Orchard received a KLAS Category Leader award for Laboratory Community Hospital/Ambulatory with an overall KLAS score of 90.4.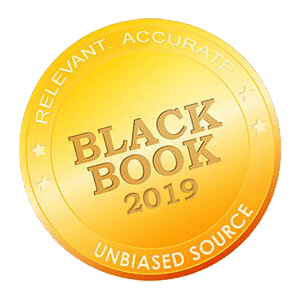 Black Book Research Award
Orchard Software received the 2019 Overall Top-Rated Laboratory Information System Vendor rating from Black Book Research with a score of 9.56 out of 10.
In Q4 2018 through Q2 2019, the Black Book's client/user/prospective customer survey investigated 30 laboratory information systems vendors utilized by 1,040 validated system users for rankings and an additional 675 respondents in pre-use, implementation, system decision making, or purchased but not yet installed status. Over 800 prospective laboratory software and services stakeholders participated in potential use polls for trending data and outlook information, but not ballots that evaluate vendor performance.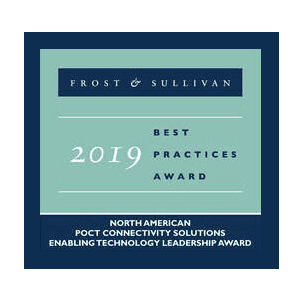 North America Enabling Technology Leadership Award
North America Enabling Technology Leadership Award for Orchard Point-of-Care (formerly Orchard Trellis)
Orchard Point-of-Care, our POCT integration and management software, earned Frost & Sullivan's 2019 North America Enabling Technology Leadership Award in the POCT connectivity solutions market. For the Enabling Technology Leadership Award, Frost & Sullivan analysts independently evaluate both Technology Leverage and Customer Impact.
What are industry leaders saying about Orchard?
"Some of the most important factors in an LIS purchase decision are customizability, flexibility, and the manufacturer's ability to provide superior customer service. Orchard has differentiated itself through unparalleled product development and customer support, and its Orchard Harvest LIS stands far above competing products."
Frost & Sullivan, Summary of Feedback, 2019
"Providers and payers demand better performance, usability, and interoperability from their vendor partners every year. Best in KLAS winners set the standard of excellence in their market segment. Earning a Best in KLAS award should both excite and humble the recipients. It serves as a signal to providers that they should expect only the best from the winning vendors."
Adam Gale, President, KLAS Research
"The rapid adoption of POCT worldwide necessitates robust connectivity and management solutions. Orchard Software's quality-driven company culture and platform maturity are critical points of differentiation, allowing for the development of the advanced Trellis POCT management software. Leveraging over 25 years of laboratory expertise, Orchard Software developed Trellis, which provides comprehensive data management and integration capabilities, irrespective of device type or POCT site location."
Divyaa Ravishankar, Industry Principal and Associate Fellow; Transformational Health: Life Sciences, Frost & Sullivan
Orchard Software has also been recognized as a top workplace!
Ready to learn more?
Find out why Orchard Software is continually ranked highest in customer service, product, relationship, value, loyalty, and culture.