Among LIS competitors such as Cerner, SCC Soft, Clinisys (formerly Sunquest), and Epic, Orchard Software took top place in 12 of 18 categories and number one overall in the 2023 Black Book Market Research User Survey. Black Book™ annually evaluates leading healthcare/medical software across 18 key performance indicators completely from the perspective of the client experience. Survey results are independent and unbiased from vendor influence.
Orchard Shines in Unbiased Customer Survey
With an overall score of 9.51, Orchard Software stood out as the best overall LIS among all groups (hospital and health systems, physician practices and groups, reference labs, and government agencies and public health).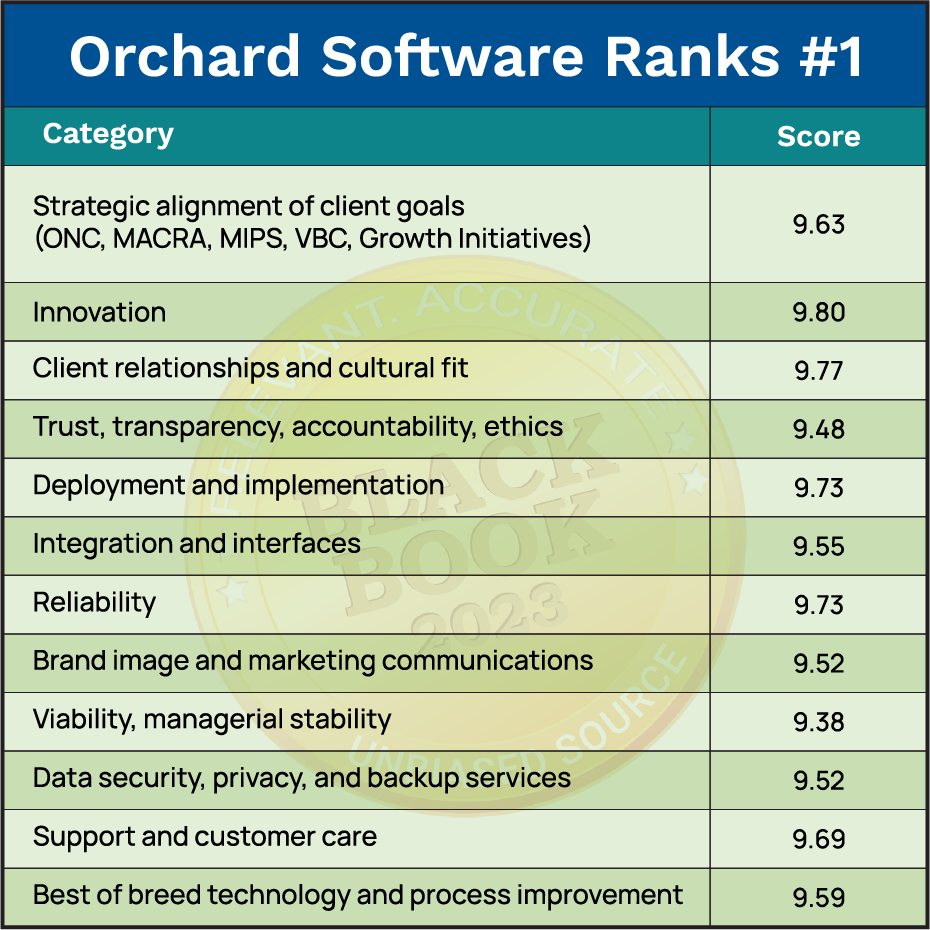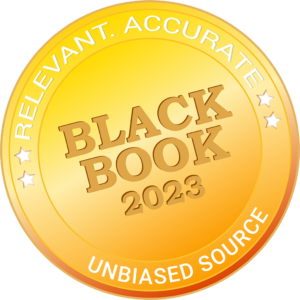 Learn more about Black Book Market Research.