Value-based care (VBC) has been trying to gain traction in human medicine for a long time. Rising healthcare costs that do not translate to better outcomes demand that our healthcare system use patient outcomes as a measure of payment incentive. Complex payment models and insurance companies make adoption of VBC complicated in human medicine. Yet, people in the industry recognize and agree on the benefits of VBC. Similar benefits can be favorable in veterinary medicine as well. Minus the complicated payment model, value-based veterinary care (VBVC) can help deliver improved outcomes to pet owners in a financially responsible manner.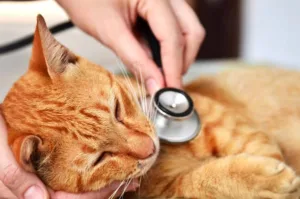 VBC Recognized as Best Way to Improve Outcomes
VBC for humans was first introduced in the sixties with the introduction of patient-centered care for pediatric patients.1 This reimbursement model is intended to replace the flawed fee-for-service (FFS) delivery model where providers are paid based on the number of services they provide, resulting in overutilization, unnecessary procedures, and escalating costs.
In contrast, VBC payments are based on patient outcomes, and providers are rewarded for helping patients improve their health. "Value" in VBC is defined by measuring health outcomes against the cost of delivering the outcomes. In addition to improved patient outcomes, intended benefits include reduced patient risks, lower costs, and improved patient satisfaction. In human medicine, transitioning away from FFS to VBC has been touted as the best way to lower spiraling healthcare costs while increasing quality of care.1
Concerns in Veterinary Medicine That Point to VBVC
In the veterinary world, insurance companies that sit between providers and patients are not the norm, which simplifies the payment model. However, in both veterinary and human medicine, care is often provided by a clinician that may not even be aware of the cost of services. In addition, siloed veterinary care can lead to higher costs and less satisfied clients.2 The cost of veterinary services is steadily rising and cost-prohibitive for some pet owners.
Veterinarians are tasked with communicating to pet owners the information they need to make the best decision for their pet (e.g., advantages and disadvantages of treatment, possible outcomes, follow-up, etc.). Like VBC, a VBVC strategy prioritizes selection of interventions that matter to pet owners and result in positive outcomes in a financially sustainable way.
Engaging the Client for VBVC
In the Paws and Reflect with Zoetis podcast, Dr. Jennifer Welser, DVM, DACVO, Chief Medical and Quality Officer at MARS Veterinary Health, explains that VBVC should be a shared journey—that the outcomes that matter to the patient are what matters most. Dr. Welser's view is that quality of life is as important as survival, and veterinarians are tasked with balancing what a patient needs with what a pet owner wants. To do that, using the VBVC model, clinicians must spend more time understanding expectations and what is important to the owner for their pet.
"Treatment plans need to be inclusive of what's important, what is realistic, and the client's lifestyle; this takes more shared decision-making."
– Dr. Jennifer Welser, DVM, DACVO3
Like patient-centered care in humans, client engagement in pet care helps people feel understood and realize that there is a shared responsibility to adopt a plan that is focused on the best outcome for the pet. In VBVC, care is a relationship, not a one-way service. Many treatment options may lead to the desired outcome, so the clinician must analyze treatment options and talk through client expectations to come to the best-suited treatment.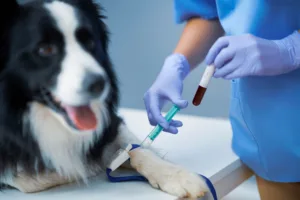 VBC Initiatives in Veterinary Medicine
In the interest of the best patient care, veterinary organizations have started to develop initiatives that support VBVC. The Initiative for Accessible Veterinary Healthcare has set guidelines to VBVC:
Develop, evaluate, and refine clinical guidelines based on best evidence
Promote effective, evidence-based practices
Establish a network to report relevant clinical veterinary outcomes research4
Summary
Focusing on bringing value to a medical intervention that results in improved outcomes and more reasonable costs is clearly a desirable goal. Though different than VBC in humans, the goals and benefits of VBVC align. In the VBVC model, the focus is to deliver improved outcomes to pet owners by measuring outcomes and costs and delivering patient-centered care.
References