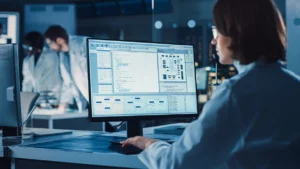 In-Common Laboratories (ICL) partnered with Orchard Software in 2015. Their laboratory uses Orchard® Outreach™, Orchard® Harvest™ LIS, and our patient portal. Located in Ontario, Canada, ICL has been facilitating laboratory testing across Canada since 1967.
Unique Business Model at ICL
ICL offers a unique referral service that meets a need within the industry. They offer a sophisticated laboratory referral network that includes infrastructure and transportation for client sites that do not perform certain tests within their own labs. They work with hundreds of accredited laboratories in Canada, the United States, and Europe to provide a vast catalog of testing.
"Just Right" Support With Orchard's Advanced Options
By upgrading their Orchard Software support level, the IT team at ICL maximized its use of Orchard's solutions to help meet organizational goals. With the added support, ICL more easily supported its large number of interfaces, addressed system issues, and tracked support tickets. With advanced support, the IT team has gained a better understanding of how their information systems function and integrate.
Support Team that Understands ICL's Business
Having a dedicated system administration analyst for their Orchard products who fully understands the intricacies and uniqueness of their business has helped the team improve the efficiency and affordability of the referral testing they provide. ICL selected advanced system administration to help ensure client access to a comprehensive, international laboratory test referral network that helps their laboratory contribute to better patient care.
Read the testimonial: In-Common Laboratories Gains Efficiencies with Orchard Software's System Administration Service