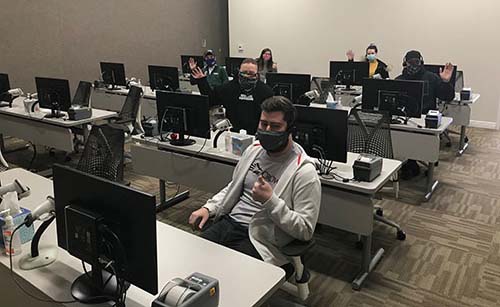 In a year filled with incredibly difficult circumstances, employees have continued to pull together (sometimes literally) to maintain our virtual Orchard family.
Putting Our Best Foot Forward
We always strive to keep a lighthearted approach, while working diligently to support our clients. Like much of the country, our employees working from home were often wearing sweats while working. So, the company sent all employees Orchard logo socks to pair with their sweats to stay comfy and as a thank you gift for being flexible during this year's ever-changing work environment. Of course, this led to a lot of "sock selfies" on the internal chat program that week!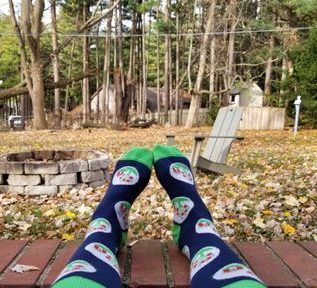 Walking to Benefit Emotional & Physical Health
Combining two of Orchard's wellness initiatives, employees participated in the annual 5k NAMI Walks event on October 10th during Mental Health Awareness week. This year, it was a virtual course, so you could walk wherever you wanted, from the treadmill to the park. NAMI (National Alliance on Mental Illness) is Orchard's emotional well-being partner, whose mission is to improve the lives of people and families affected by mental illness. Especially this year, Orchard is proud to partner with NAMI!
Community Has Never Been More Important
Taking care of our community, especially during a global pandemic, is of great importance to Orchard. Earlier this summer, Orchard hosted a food donation drive to benefit Gleaners Food Bank, giving back to those in our community with immediate needs. Employees donated a number of boxes of provisions, along with financial contributions, where every $1 could provide up to $9 of grocery items.
2020 Plane Pull Challenge
As we have for many years, Orchard continues to support Special Olympics of Indiana. The pandemic environment made several of their annual events impossible; however, they still held their premiere event–the Plane Pull Challenge–where teams go head-to-head with a Boeing FedEx 757 jetliner in a game of tug of war.

In addition to pulling a plane, this year there was a new Model Plane Contest, which invited supporters to customize a balsa wood plane to compete for a pair of awards: Best Dressed and Farthest Flier. We're proud to say that the son of one of Orchard's employees took away the prize for Farthest Flier with "Blue Lightning," and the third-farthest flier was made by our own Merry Ricketts, whose entry was named "Orchard Safe."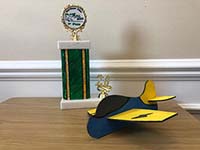 Orchard Remains a Top Workplace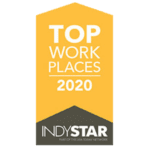 All these things and more make Orchard a remarkable place to work–even when the company is spread across many different households. This is reflected in Orchard once again being named to The Indianapolis Star's 2020 Top Workplaces list for the ninth year in a row and tenth time overall since 2009. With the challenges surrounding the COVID-19 pandemic, we are especially proud to maintain our culture of teamwork and remain ranked as a Top Workplace alongside prestigious companies around the Indianapolis area.