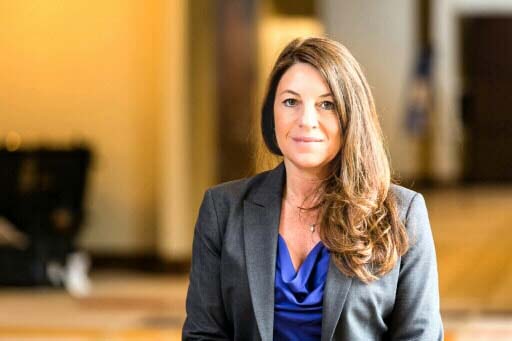 Billie Whitehurst has quickly settled in as Orchard's new CEO after Rob Bush retired in October 2019. Whitehurst brings valuable experience to Orchard, from her clinical background and health information technology (HIT) expertise to broad knowledge of the direction our healthcare system is headed. Whitehurst has successfully led both large- and medium-sized companies in the private and public market. In MLO's February edition, Whitehurst was interviewed and spotlighted in the "Lab Innovator" article.
A Passion to Improve Patient Care with HIT
With a dual background of clinical and HIT experience, Whitehurst is aware of the shortcomings and burdens that HIT tools can introduce into a clinical workflow. Yet, she also recognizes the vast potential for properly implemented HIT tools to improve patient care and safety. Whitehurst is passionate about leveraging HIT tools, including Orchard's product offerings, to improve the way we treat patients.
When asked how her background transitions to Orchard, Whitehurst explained, "Early in my nursing career, I found there were few tools that supported clinical workflow or really helped to support improved patient safety and quality. My view of HIT as a strategic tool changed when I saw positive patient identification systems literally save lives and make a meaningful difference in patient safety. With my clinical background and experience, I felt I had a distinct advantage and a responsibility to make a difference here."
Notable Changes from the Last Two Decades
When asked to share the biggest HIT changes experienced over the past 10-20 years, Whitehurst mentioned the following:
Lab/IT-related Advances Forecast to Make an Impact  
Whitehurst explained that going forward, "advanced analytics will be key." The laboratory's ability to mine and distribute data has always been its greatest asset. As healthcare innovations advance, moving into clinical decision support, personalized medicine, and AI tools, laboratory analytics will continue to impact patient care.
Goals for Orchard Software
Whitehurst's experience in developing software as a service (SaaS) solutions will be of great benefit as Orchard solidifies its offerings for flexible hosting, SaaS, and cloud-based solutions for its customers. It is also expanding product functionally to facilitate complex testing and lab workflows. Orchard is "working on tools to expedite our implementations, automate testing, support client-side validation, and provide more relevant and well-timed education through e-learning," said Whitehurst.
In addition, the realization that point-of-care testing (POCT) is important in value-based care means that Orchard will continue to expand the functionality of Orchard® Point-of-Care™, its POCT connectivity solution. Orchard Point-of-Car stands out from its competitors because of its flexible deployment options and its use of the Orchard Device Engine (ODE), which allows for cloud connectivity between laboratory instrumentation and the LIS application. Orchard Point-of-Care gives providers more types of data (not just lab results), broadening its application and ability to improve patient care.
Whitehurst's Top Three Priorities
In Whitehurst's new role, she intends to:
Get to know clients.
Accelerate the movement to SaaS and hosted solutions.
Rapidly deploy advanced new LIS and POCT tools to deliver added value to the healthcare marketplace.
Orchard's Commitment
Orchard Software is committed to keeping you informed and being a trusted resource you can turn to for industry-related education. As always, we welcome your feedback. Follow us on Twitter at @OrchardSoftware, and feel free to respond to this post by emailing us at news@orchardsoft.com.
Notes