The value of point-of-care testing (POCT) is directly related to the rapid delivery of test results to the caregiver. To fully take advantage of POCT's quick turnaround time, results need to be electronically captured at the point of care.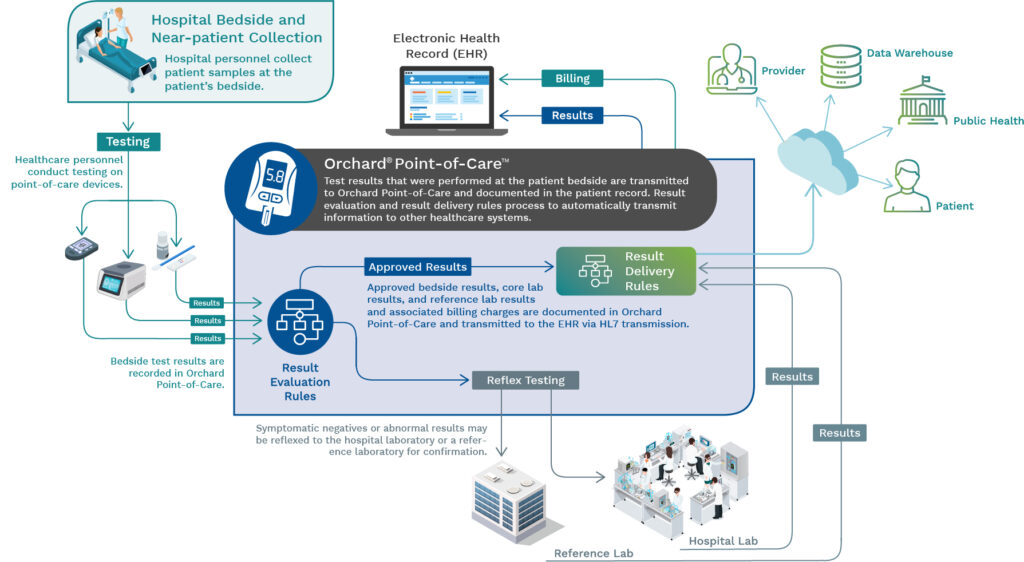 Integration of POCT and subsequent result dissemination can save laboratory professionals a significant amount of time in comparison to manually typing the results into the laboratory information system (LIS) or electronic health record (EHR). Having a strong POCT management system and connectivity solution can help:
Reduce time spent typing in results.
Eliminate errors inherent to manually entered results.
Facilitate real-time access to results to enable timely care decisions.
Read the full article, Integrate your point-of-care testing for gains in cost savings, staff productivity, & patient care in the June edition of MLO.
Orchard® Point-of-Care™ offers centralized governance of a comprehensive point-of-care testing program across patient testing locations. The solution includes support for specimen collection, routing, and tracking processes, device management and integration, and a feature-rich competency module. Learn more about Orchard Software's POCT solution.