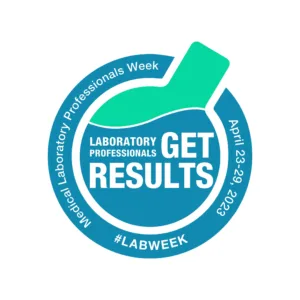 Medical Laboratory Professionals Week (April 23-29, 2023) is an annual celebration of the lab professionals and pathologists who play a crucial role in providing patient care. As we look ahead to this year's lab week, Orchard wants to give you the opportunity to share how your facility is honoring its staff.
Use the contact form below to submit a photo of your favorite moment from Lab Week 2023 for a chance to be included in our upcoming Lab Week Highlight Reel, which will be published in our second quarter company newsletter in May! Your Lab Week highlight might take the form of a photo of staff members decked out in Lab Week gear, a creative game or activity, or something else! Be sure to include a short caption that briefly contextualizes the photo, as well as the name of your facility.
We are excited to see all of the ways you're thanking and celebrating your laboratory staff this year!