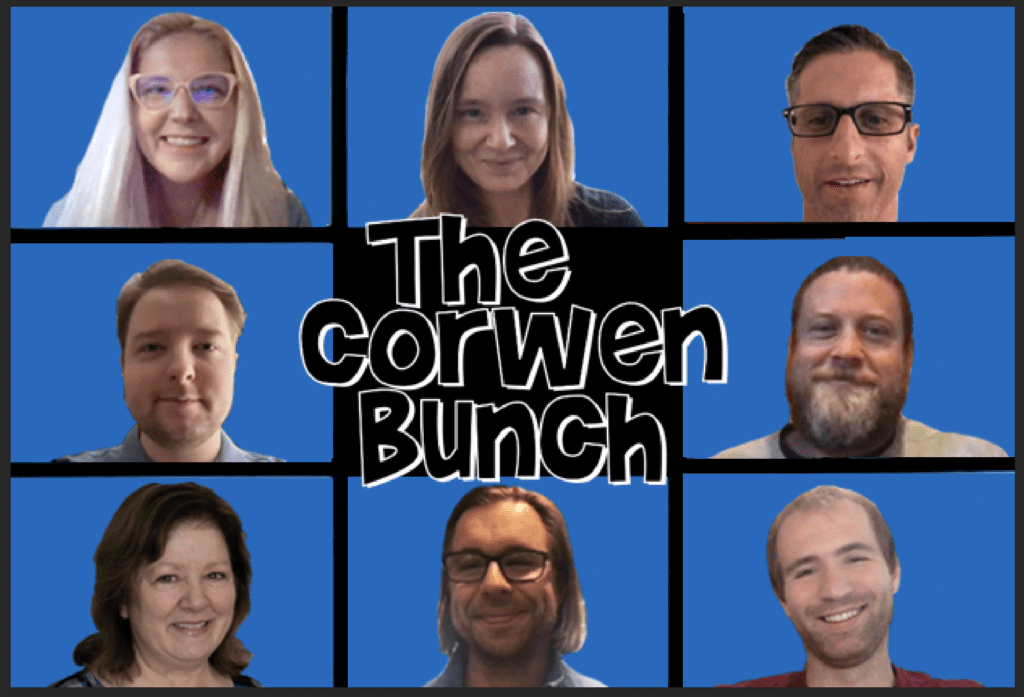 As part of our long-standing commitment to our customers and continued investment in growth, we are excited that we have acquired Corwen, LLC to accelerate our LIS' molecular capabilities and strengthen our commitment to provide the most comprehensive, integrated LIS solution. Corwen brings more than 20 years of expertise in molecular workflow and technical integration, and like Orchard, has a reputation for superior customer service. Since we've come together, the new Orchard Molecular department at Orchard has been hard at work expanding on the team's success. Corey Stilton and Gwen Allen recently took a moment between installations to reflect on the team's transition to Orchard.
Corey Stilton: Our team may be small, but it is fierce. We are not scared of long hours and hard work to deliver the best possible products and services to our clients.  Without the high level of dedication and loyalty to the company, we could never have been as successful as we have been breaking into new markets and delivering top-notch services. Even though our team may work in an unconventional setting compared to others–with everyone being entirely remote, we are still able to work effectively individually and as a group. Not everyone is able to succeed in these types of settings, but it works well for our team, and it allows us to be our own leaders in some respects, while also shifting roles and relying on our colleagues. Even though our team's work environment is different, it lends itself to the iLEAD core values at Orchard Software, promoting dedication and accountability at the individual level, while providing innovation in all our products and excellence of services across the company as a whole. Over the last 2 years, Corwen has worked to streamline molecular laboratories across the country and spectrum of the industry, from university research and development laboratories to high-volume national reference laboratories. Without our products and services, many of these labs would not have been able to meet the testing demands of the Covid-19 pandemic and fight it head on.
Gwen Allen: Most of our people have been with us for years, through many other ventures and continue to elect to work with Corey and me. They are an incredible group—well-rounded, dynamic, incredibly diligent, and loyal to our mission. We have always worked remotely even prior to COVID, and having such a solid group of professionals is the only way we have been as successful as we have been. We cannot speak highly enough of each of our members, and are excited to be growing by another 3 developers soon.