Orchard Software Press Release: For Immediate Release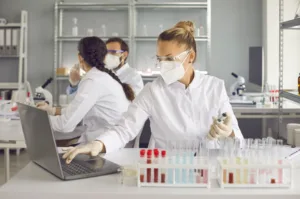 Carmel, IN (January 10, 2023)—Orchard Software announces the release of its new Enterprise Toxicology solution, designed to help toxicology laboratories improve patient care by providing information system tools that drive patient safety, medication adherence, faster turnaround times, and integrated reporting. This enterprise solution builds upon the toxicology functionality already offered in Orchard® Harvest™ LIS.
The Orchard® Enterprise Lab™ Toxicology solution delivers an integrated workflow engine for increased efficiency, plate mapping tools that improve patient safety, and medication consistency interpretation that enables providers to improve patient care. The module includes the ability to create customized report formats to meet each client's needs with a multitude of report delivery options. The solution's dynamic batch management, review plate dashboard, screening test support, and auto-reflex for confirmatory testing make the module a superior solution for toxicology labs.
"We are excited to add Orchard Toxicology to our suite of LIS products," said Billie Whitehurst, CEO of Orchard Software. "Our latest toxicology offering incorporates many patient safety features and helps toxicology laboratories provide faster results that can speed care delivery."
About Orchard Software Corporation
Orchard Software Corporation is a leader in the laboratory information system industry and offers a variety of solutions. Orchard serves more than 2,000 laboratories across the country, helping them improve efficiency, reduce errors, and enhance integration. Orchard's cloud-based solutions are installed in physician groups and clinics, hospitals, independent reference labs, student health centers, veterinary labs, public health organizations, universities, and retail facilities. For more information regarding Orchard Software Corporation, visit www.orchardsoft.com.
Media Contact:
Steve Hurwitz, Vice President of Marketing
(800) 856-1948 | shurwitz@orchardsoft.com