At Orchard Software, we continue to innovate and improve our products based on what our customers need to make their job easier. We have recently updated the Orchard® Patient Portal to make it easier for patients to have secure and immediate access to their lab results. In line with all of Orchard's products, Orchard Patient Portal is configurable and easily managed by the laboratory without IT assistance.
A Patient Satisfaction Boost
With faster access and control of their own portal, patients are more satisfied and engaged with their healthcare plan.
Increase Patient Accessibility to Medical Information
Self-service registration, login, and review of results
Proactive email notifications
Patient Dashboard for Easy Access and Navigation
View and sort PDF results
Access links to contact the laboratory and edit profile
A Lab Compliance Tool
The Orchard Patient Portal provides a path for healthcare organizations to comply with the Office of the National Coordinator for Health Information Technology's (ONC-HIT) information-blocking provisions within the Cures Act, and it promotes laboratories as part of an interoperable healthcare system.
Labs Can Easily Manage the Patient Portal
Manage registered patient accounts
Configure email preferences for portal users
Send verification and reset password emails
Customize patient portal colors
Access the portal Audit Log
Edit Portal Configuration to Your Specifications
Add privacy policy and terms of use to comply with data privacy laws and reassure users of their data security
Set up secure sign in for patients that deters malicious activity
Edit and automate email appearance, including customized links
Assign multiple patients to portal account for family access
How Orchard Patient Portal Benefits Your Lab & Your Patients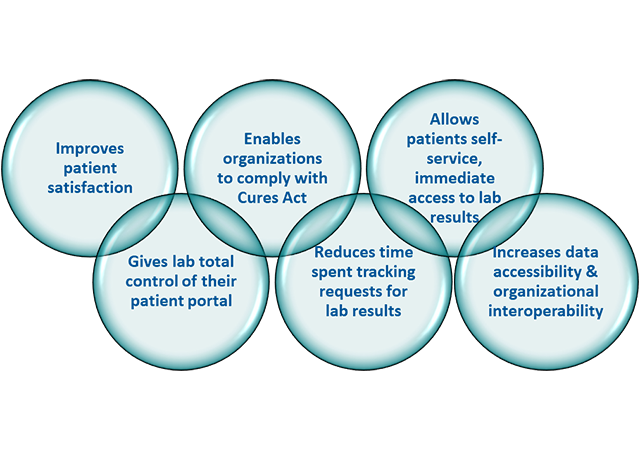 For more information on Orchard's improved Patient Portal, contact your Orchard Account Executive at (800) 856-1948 or visit our Contact Us page.