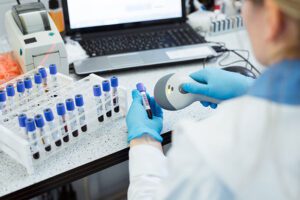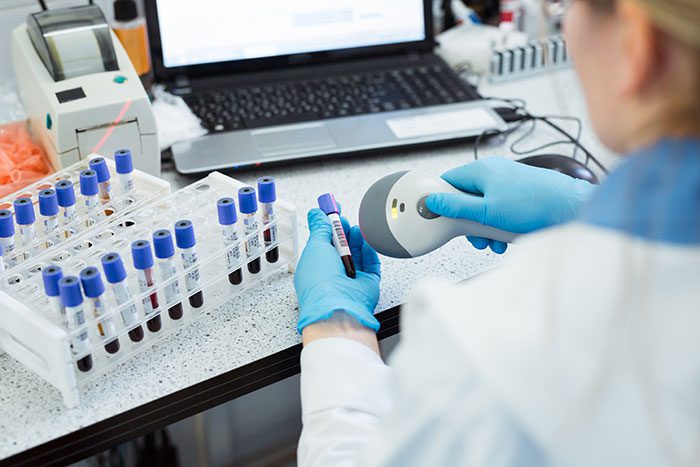 Orchard's development team has been hard at work creating new and improved features for Orchard® Outreach™ to increase productivity and return on investment for laboratories across the spectrum of patient care. From adding Single Sign On (SSO) capabilities to an expansive Competency module, Orchard's enterprise suite of applications provide extensive functionality to assist your laboratory in maximizing profitability, all while elevating patient care.
Orchard Enterprise Product Line Supports SSO Functionality
To support a growing number of enterprise-level organizations, Orchard has had several requests for the ability to support SSO functionality. We heard you, and in the Q3 2020 release, Orchard® Enterprise Lab™, Orchard® Point-of-Care™, and Orchard® Outreach™ now support SSO. In order to provide SSO functionality with versatile deployment options, Security Assertion Markup Language (SAML) 2.0 was universally designed to integrate with Identity Providers (IdP) using common SAML configurations. Orchard has programmed our SSO functionality using this universal language. Due this versatile development strategy, Orchard has already worked with a variety of third-party IdPs such as Shibboleth, Ping Identity, and Azure Active Directory. Orchard clients can learn more about SSO capabilities by visiting the Product Center of Orchard Resource Central.
Orchard Outreach Boasts Enhancements to Patient Portal
Many labs, including university COVID labs, are using the Patient Portal module to allow their patients to access their lab reports. With the potential of thousands of patients using the Patient Portal module, we've added some features to enhance the experience for clients and patients receiving results and setting up their patient accounts. These enhancements include:
Customizing the new results emails sent to patients
Customizing Patient Portal credential emails
Creating a custom message to display on the Patient Portal homepage
Ability to use or not use PDF attachments when sending patient credential emails
Hiding canceled orders by default when using the Patient Portal via a mobile device
The Patient Portal is available as an add-on module to Orchard Outreach, as well as Orchard Enterprise Lab and Orchard Point-of-Care. For more information on the Patient Portal module, contact your Orchard account manager by calling (800) 856-1948.
Brand New Competency Module Allows Laboratories to Stay on Top of Laboratory Proficiencies
Orchard is proud to announce the general availability of the Orchard® Competency Module, available as an add-on module to any Orchard Enterprise product such as Orchard Enterprise Lab, Orchard Outreach, or Orchard Point-of-Care. This new offering provides enterprise laboratories with an integrated, automated competency module to assist in keeping laboratories up to date with competency and proficiency requirements.
The Orchard Competency module helps lab managers and point-of-care coordinators create, assess, and track training and competency evaluations for laboratory personnel and POCT end users. The module can be used to develop and auto-deliver custom quizzes and checklists to ensure that training and competency requirements are met, and that lab testing is being performed by certified individuals. Quizzes and/or checklists are created, assigned, taken, and/or passed prior to the operators/lab staff being able to perform testing or other functions in the lab. For more information on Orchard Competency, contact your Orchard account manager at (800) 856-1948.