Efficiency Is Imperative
The laboratory industry has faced a workforce shortage for many years that has been exacerbated by the COVID-19 pandemic. The staffing shortage is reaching a crisis level in some areas, with no immediate relief in sight. As a result, many labs continue to work short-staffed. This scenario makes it imperative that labs are as efficient and productive as possible.
Your Laboratory Information System as a Productivity Tool
Productivity tools such as a Laboratory Information System (LIS) can help automate workflows and embed safety features that allow laboratory professionals to "do more with less." An LIS, when used to its maximum potential, is the most effective tool to boost lab productivity. The LIS is developed with that purpose in mind. It can help automate laboratory workflows and processes that in turn can improve staff experience, increase employee motivation, and streamline overall lab operations.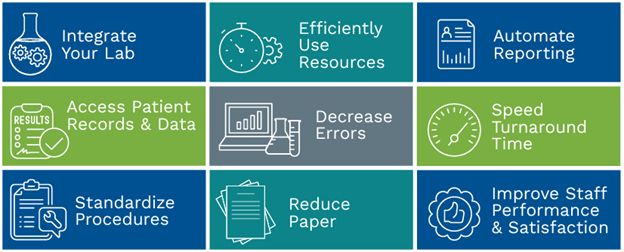 To learn more, download our white paper: Mitigate the Laboratory Labor Shortage with Process Improvements.