A reference interval is an essential component of providing relevant information for laboratory testing. It is mandated by regulatory agencies to provide this range with each test the laboratory performs to be able to classify the result as either normal or abnormal. This session will look at the challenges that laboratories face when determining a reference range as well as possible solutions that may enable them to reevaluate their current practices and implement new and realistic practices that reflect their patient population.
Learning Objectives
Identify components in laboratory testing that will impact reference intervals.
Analyze data collection and determine the statistics to best represent the patient population that you are testing.
Differentiate between verification and validation of a reference interval.
Apply recommendations from guidelines for reference range determination.
This basic-level, complimentary webinar is produced by Whitehat Communications. Whitehat Communications is approved as a provider of continuing education programs in the clinical laboratory sciences by the ASCLS P.A.C.E.® Program.
About the Speaker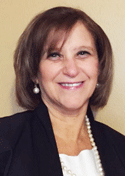 Donna D. Castellone, MS, MASCP, MT(ASCP), SH
Laboratory Consultant, Columbia Medical Center
Donna has 36 years of clinical laboratory experience in Special Coagulation and Quality Management and 6 years of industry clinical trial experience, including PhD work on Standardization of Laboratory Testing (all but dissertation). Donna has written several book chapters, many publications, and has presented many coagulation lectures to diverse audiences at all levels of expertise. Donna presently serves on the Executive Committee of the North American Specialized Coagulation Laboratory Association (NASCOLA) as a Secretary, on the Publication Committee and Pre-Curriculum Committee for the American Society for Clinical Pathology (ASCP), and on the Expert Committee for Hematology for the Clinical Laboratory Standards Institute (CLSI). She is also a member of the International Society on Thrombosis and Haemostasis (ISTH), the International Society for Laboratory Hematology (ISLH), and the American Society for Clinical Pathology (ASCP).
Orchard Software is a proud sponsor of this P.A.C.E®-accredited opportunity on behalf of Whitehat Communications
We thank the Bay State POCT Collaborative for their commitment to supporting continuing education.