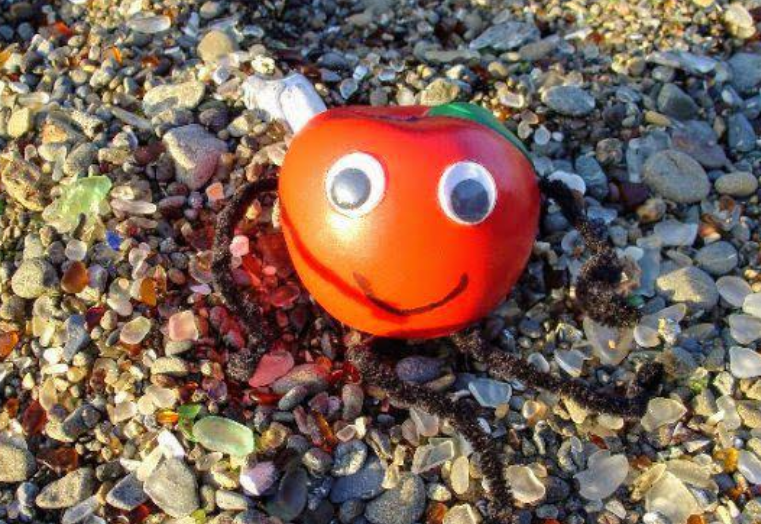 From Trash to Treasure
Most of the time, you wouldn't want to visit a garbage dump; however, Orchy's travels once took him to a beach situated on a site that served as a garbage dump from 1906 to 1967. There are a couple of other beaches like it in the world, but this one is unique in that there are actually three separate beach areas—one for each previous site of the garbage dump.
Over the years, the dump sites closed, the biodegradable elements degraded, and the nearby city removed and sold all the metal and other items as scrap or for use in art. That left a seven-foot-deep pile of glass and pottery. Eventually, time and the natural force of the ocean waves wore down the garbage into beautiful, smooth "gems" that locals upcycled into jewelry, decorations for structures, and art projects. These garbage dump remnants even inspired the name of the beach itself.
If you're touring the area on the nearby famous highway or enjoying a trip on the "Skunk Train," Orchy strongly recommends stopping by to enjoy this unusual beach.
Can You Guess Where Orchy Is?
If you think you know where Orchy is, please submit your answer by July 9, 2021, to be eligible to win an Orchard prize package.
​*Orchy is a trademark of Orchard Software Corporation for installation of laboratory software and technical support services, namely, troubleshooting of computer software problems; maintenance of computer software.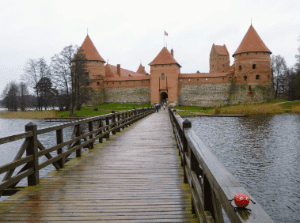 Last Quarter Recap:
In the last issue, Orchy shared a photo from his trip to the Trakai Island Castle in Trakai, Lithuania.
Congratulations, David!
David Coffey, from Pathologists' Regional Laboratory in Lewiston, Idaho, correctly guessed Orchy's location and is the Orchard prize package winner.
Orchy has had many adventures!