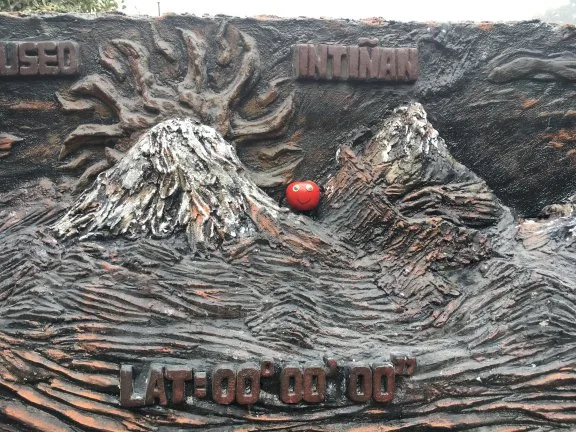 Orchy's Wildlife Adventure
Winter months in Orchy's home state of Indiana make him dream of trips to warmer places. One adventure took him to a place that is called a transcontinental country because the main country is located in South America, but its famous Galápagos Islands are more than 600 miles away in Oceania. Because of its location at the equator, sunrise and sunset occur each day at the two six o'clock hours. Talk about something you can set your watch by!
While he was there, Orchy especially loved seeing all the wildlife! Known for having the most biodiversity per square mile of any nation and being one of only 17 "megadiverse countries" in the world, it hosts 1,600 bird species (15% of the world's known bird species), and it is home to more than 16,000 species of plants and 6,000 species of butterflies.
This was definitely a bucket-list trip that he highly recommends if you have a chance!
Can You Guess Where Orchy Is?
Can You Guess Where Orchy Is?
If you think you know where Orchy is, please submit your answer by March 10, 2022, to be eligible to win an Orchard prize package.
*Orchy is a trademark of Orchard Software Corporation for installation of laboratory software and technical support services, namely, troubleshooting of computer software problems; maintenance of computer software.
Last Quarter Recap:
In the last issue, Orchy was admiring the engineering of the Adolphe Bridge in Luxembourg City, Luxembourg.
Congratulations, Lina!
Lina Gurgenian, Laboratory Supervisor from California State University, Northridge, correctly guessed Orchy's location and is the Orchard prize package winner.
Orchy has had many adventures!