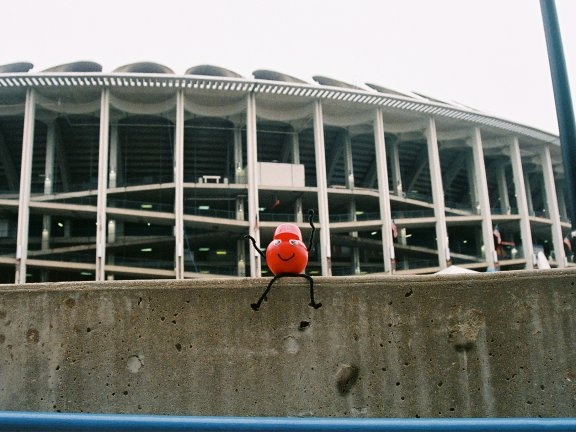 Orchy's Baseball Summer
Like many of us, Orchy enjoys getting out and watching baseball games in the summer. This trip took him to a city located near the confluence of the Mississippi and Missouri Rivers. Founded in 1764, the city was acquired by the United States as part of the Louisiana Purchase, and soon after, it was the beginning and ending points for the Louis and Clark Expedition in the early 1800s.
Fast forward 200 years, and this photo was taken when Orchy came to watch a World Series game in 2004. The design of this stadium, with its 96-arch "Crown of Arches," was inspired by a significant landmark that was built across the street–a structure known as the world's tallest arch and the tallest man-made monument in the Western Hemisphere, commonly known as "The Gateway to the West."
While you won't be able to find this exact spot because the stadium was replaced in 2006, Orchy suggests you check out all there is to see and do here on your next cross-country trip!
Can You Guess Where Orchy Is?
Can You Guess Where Orchy Is?
If you think you know where Orchy is, please submit your answer by September 9, 2022 to be eligible to win an Orchard prize package.
*Orchy is a trademark of Orchard Software Corporation for installation of laboratory software and technical support services, namely, troubleshooting of computer software problems; maintenance of computer software.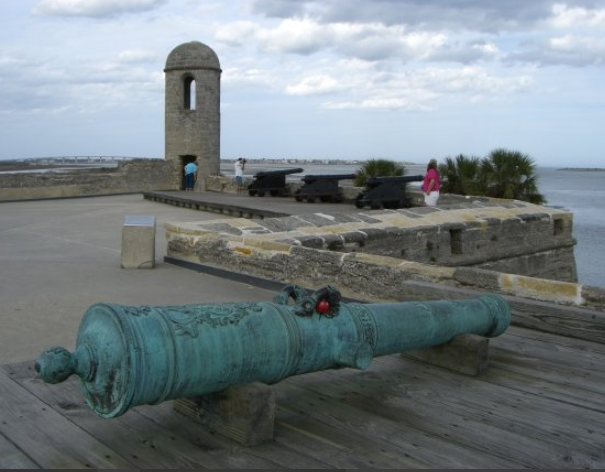 Last Quarter Recap:
In the last issue, Orchy shared a photo from his trip to St. Augustine, Florida.
Congratulations, Teresa!
Teresa Larson from Grand Ronde Hospital in Grand Ronde, Oregon, correctly guessed Orchy's location and is the Orchard prize package winner.
Orchy has had many adventures!