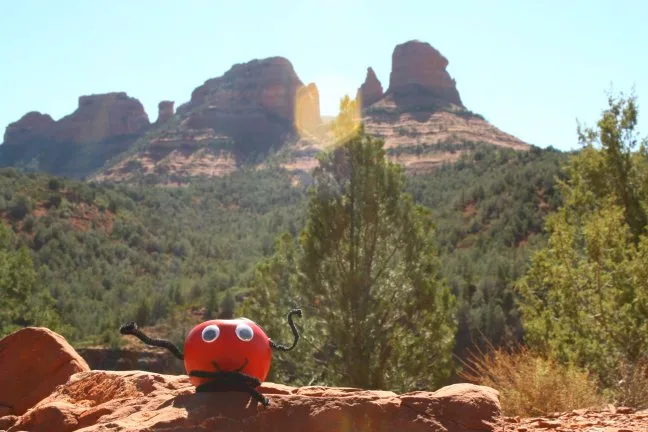 Orchy in the Wild West
On one of his cross-country trips, Orchy stopped by a city that happened to be named for the wife of its first postmaster. While there, he admired the beautiful sandstone formations that can only be found in this one area and are known for glowing in brilliant orange and red hues at sunrise and sunset. Despite being so unique, Hollywood has turned it into the quintessential western backdrop by having it represent several states in the more than 60 movies filmed there from the 1920s to the 1970s.
The site is also a popular location for a number of events, including festivals devoted to hummingbirds and the summer and winter solstices. It has also been the home of an international film festival since 1958.
As he passed through, Orchy noted that though the local McDonald's had turquoise arches in place of the standard golden ones, its burgers and fries tasted the same!
Can You Guess Where Orchy Is?
Can You Guess Where Orchy Is?
If you think you know where Orchy is, please submit your answer by June 16, 2023, to be eligible to win an Orchard prize package. We draw a winner from all correct responses.
*Orchy is a trademark of Orchard Software Corporation for installation of laboratory software and technical support services, namely, troubleshooting of computer software problems; maintenance of computer software.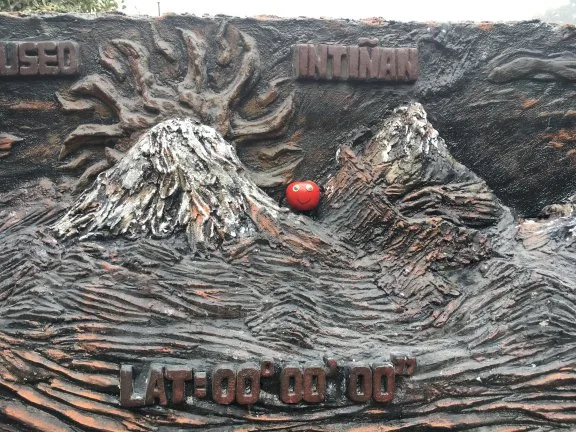 Last Quarter Recap:
In the last issue, Orchy was visiting Intiñan Solar Museum in Quito, Ecuador.
Congratulations, Heidi!
Heidi Mickey, Laboratory Technician at Salina Family Healthcare Center in Kansas correctly guessed Orchy's location and is the Orchard prize package winner.
Orchy has had many adventures!