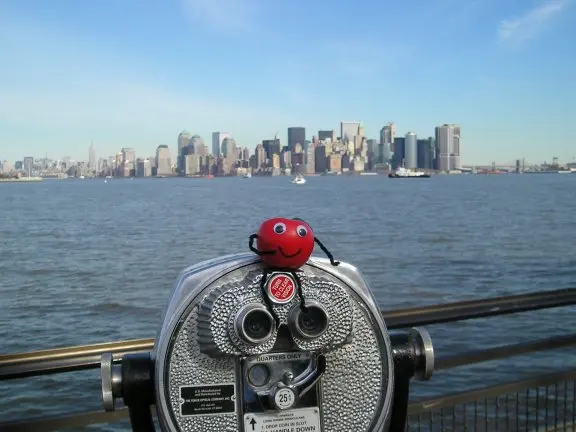 Orchy's Ferry Ride to "Little Oyster Island"
For this trip, Orchy had to jump on a ferry to reach his destination. Fortunately, he always enjoys a good boat trip, especially when the view is this amazing, and he has the chance to learn some history! For example, he learned that the local Native American tribes used the island to hunt for fish and collect oysters. Their population was so large in fact that this site was known as "Little Oyster Island" throughout the 1600s.
In addition to oyster hunting grounds, the island served over the years as a military base and even a public execution site for pirates. However, it's probably best known for its role as a first stopping point for many immigrants moving to the US from across the world.
In the 1960s, the site was designated a national monument, and it has been listed on several national registers of historic places. During his visit, Orchy also learned that the island actually straddles the line between two states, so he'll accept either state when you guess his location.
Can You Guess Where Orchy Is?
Can You Guess Where Orchy Is?
If you think you know where Orchy is, please submit your answer by December 15, 2023, to be eligible to win an Orchard prize package. We draw a winner from all correct responses.
*Orchy is a trademark of Orchard Software Corporation for installation of laboratory software and technical support services, namely, troubleshooting of computer software problems; maintenance of computer software.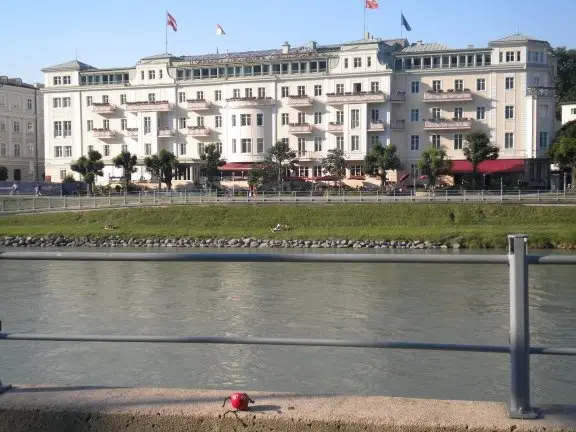 Last Quarter Recap:
In the last issue, Orchy was visiting Hotel Sacher in Salzburg, Austria.
Congratulations, Jason!
Jason St. Jacques from In-Common Laboratories in Toronto, Ontario, correctly guessed Orchy's location and is the Orchard prize package winner.
Orchy has had many adventures!