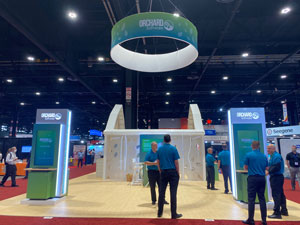 Each year, the laboratory community comes together at the American Association for Clinical Chemistry's (AACC) Annual Scientific Meeting & Clinical Lab Expo to collaborate and create system-wide changes that improve patient outcomes. Orchard Software was a bronze-level sponsor at the 2022 AACC, which took place from July 26 to July 28 in Chicago, Illinois.
This year, Orchard's representatives at the conference were excited to unveil our newly updated trade show booth, complete with a refreshed barn and kiosks. The new kiosks provided an interactive way for visitors to explore how Orchard can help laboratories improve efficiency and patient care.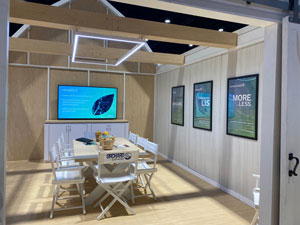 Orchard's strategic marketing manager, Megan Renn, attended the event. "It was a very refreshing show. There were many more attendees than last year, and it was nice to see a more positive atmosphere on the show floor," Renn said. "With the number of vendors up from last year, the show floor looked full and almost back to normal. I imagine this will only increase at the 2023 AACC."
Orchard employees were pleased to meet with many of our customers and learn what is current and relevant in the laboratory industry. We were also able to perform a number of demos of our software products at this year's event.
The 2022 AACC provided the laboratory community an opportunity to gather and appreciate the recent, well-deserved, recognition for all of the hard work that takes place behind the scenes in laboratories across the country and the world. We look forward to attending AACC in 2023 in Anaheim, California!