Each year, the laboratory community comes together at the Association for Diagnostics & Laboratory Medicine's (ADLM) Annual Scientific Meeting & Clinical Lab Expo to collaborate and create system-wide changes that improve patient outcomes. Orchard Software was once again a bronze-level sponsor at the 2023 ADLM (formerly known as AACC), which took place from July 23 to July 27 in Anaheim, California.
Orchard once again attended the event with the redesigned trade show booth that we unveiled in 2022, which includes a highly recognizable barn and interactive kiosks. Attendance of the event was up from last year, and we received many visitors stopping by to discuss our solutions and network during the week.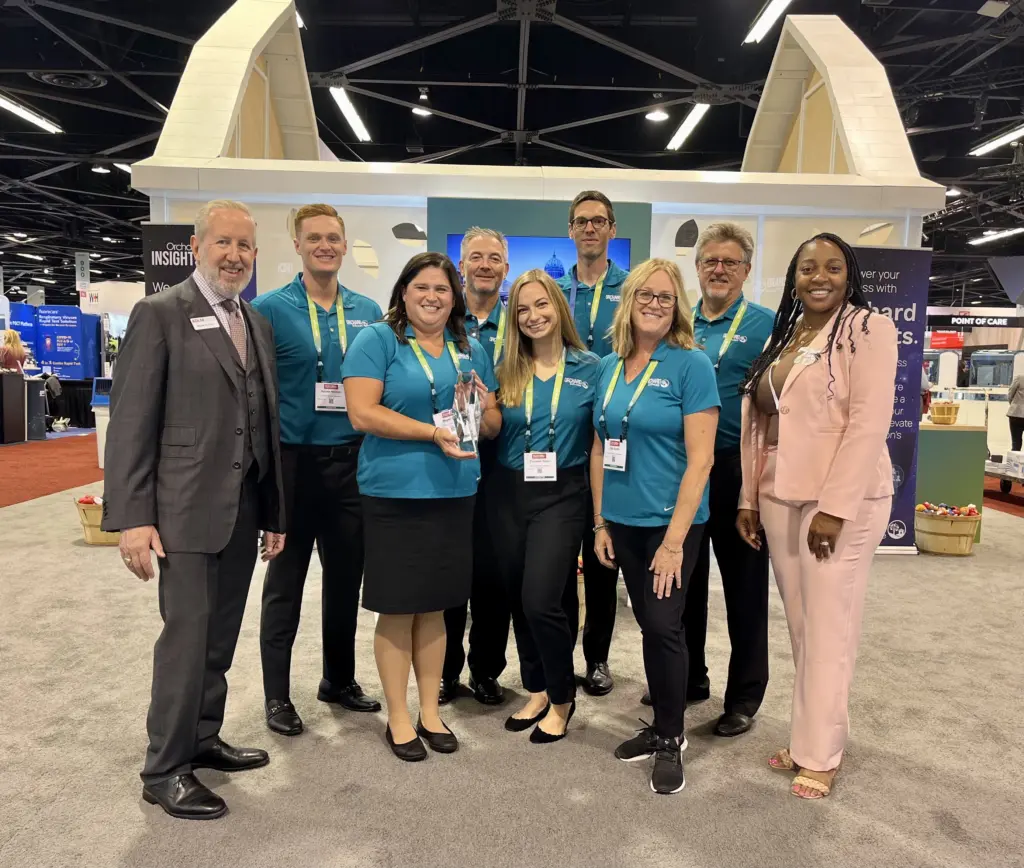 This year, Orchard hosted multiple presentations of our newly released Orchard® Insights™ solution for laboratory analytics, which were presented by our Associate Director of Product Management, Chris Malek. Our solution specialists also performed demos of our other products, including Orchard® Harvest™, Orchard® Enterprise Lab™, and Orchard® Enterprise Pathology™.
Megan Renn, our Strategic Marketing Manager, attended this year's event. "The weather was beautiful in Anaheim, and there were a lot of positive California vibes on the show floor this year. This was the first year without restrictions of any kind since the beginning of the COVID-19 pandemic, and it was very noticeable. It was fun to be there with the positive attitude on the floor and to meet with many of our clients."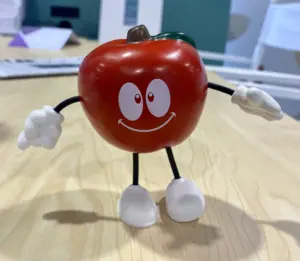 We also distributed our special 30th anniversary "Orchy" squeezy at this year's event, which proved to be quite popular among attendees. Be sure to participate in our quarterly Where in the World Is Orchy? contest for a chance to win one of your own!
Orchard Software will be attending the 2024 ADLM event in Chicago, Illinois, on July 28th to August 1st of next year. Come visit us at booth #3405!