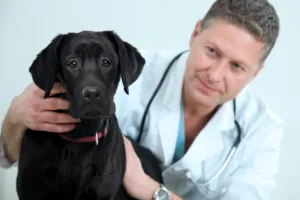 Orchard Software is proud to partner with its veterinary customers to provide superior laboratory software solutions that contribute to improving animal care. Recently, we have focused on the veterinary laboratory market and the value of having a veterinary-focused LIS.
Orchard's solutions can expertly address the LIS needs of independent veterinary laboratories and university veterinary schools to improve laboratory workflow and connectivity. Our solutions are highly flexible in their implementation and capture data in discrete searchable fields, both of which meet the connectivity and workflow needs of veterinary laboratories.
North Carolina State College of Veterinary Medicine
For example, North Carolina State University College of Veterinary Medicine diagnostic laboratories use Orchard's products to automate lab processes, reduce opportunities for errors, and integrate their laboratory. Orchard's products help their laboratories improve overall efficiency and productivity. Read our customer testimonial.
Point-of-Care Testing in Vet Medicine White Paper
We also have a newly released white paper, "Point-of-Care Testing in Veterinary Medicine," that discusses how point-of-care testing (POCT) is used in veterinary care.
Veterinarians have been using POCT for diagnostic purposes for many years because of its convenience and fast turnaround time.
Advances in the development of molecular POCT are being embraced by the veterinary industry.
To effectively manage POCT across locations, veterinary labs can benefit from a POCT data management solution.
Value-based Vet Care Blog Post
We also have a new blog post, "Can Value-based Care Benefits Translate to Veterinary Patients?" To address rising healthcare costs with less than desirable outcomes, value-based care has been around in human medicine for quite some time. Similar benefits can be achieved in veterinary medicine with a focus on value-based care without complex payment models and insurance companies. Value-based veterinary care helps deliver improved outcomes to pet owners in a financially responsible manner.
To learn more about Orchard Software's veterinary-focused LIS, visit our website at www.orchardsoft.com/solutions/veterinary-labs/.