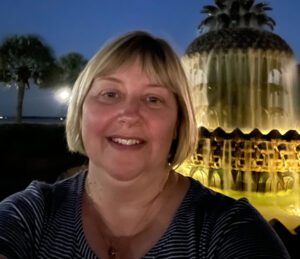 Kelly James has been at Orchard for more than 18 years and currently acts as Director of Executive Administration, which includes managing our Sales Operations team and our Workplace team. When we spoke with Kelly, she said she has "Truly loved every year. There is still always something to learn and new things to do." We spoke with Kelly about some of her professional and personal motivations. Read on to hear more from her.
What types of projects/assignments have you worked on?
I've had the pleasure of working in Marketing, Accounting, HR, Sales, Contracting, and Administration. I really enjoy supporting our Sales team and our clients.
What's the best thing about your job?
My team members are the best. Everyone supports one another, and we work together to get the job done, but still have fun along the way.
Where did you go to college and/or graduate school?
I have B.A. degree from Hanover College, and I went to the University of Cincinnati for a graduate certificate program in HR.
Tell us about your family:
I have been married for 16 years and have two children ages 14 and 10. They are very active in musical theater, especially with our local Christian Youth Theater (CYT) program.
What do you like to do when you're not at the office?
I love to work on craft projects with my Cricut and go on vacations. 
What is on your bucket list?
Moving to a beach area to retire 😊
What music is on your phone?
80's, Taylor Swift, and Broadway soundtracks