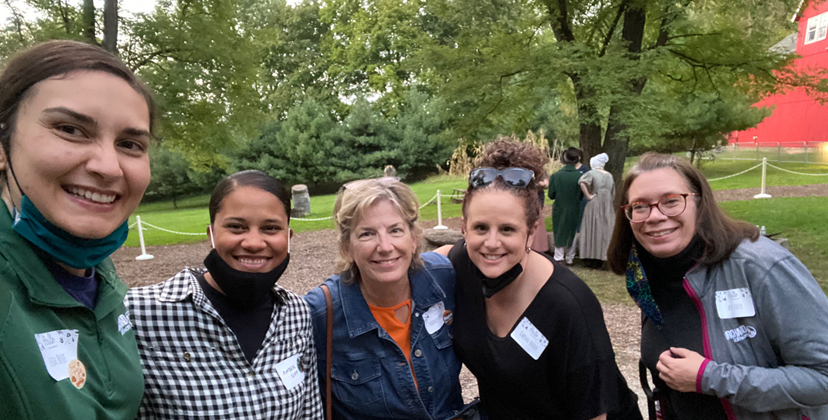 This year, we marked the return of a company tradition and one of our most popular events: the fall party! Held October 8th at Conner Prairie, a local living history museum that recreates 19th-century life, our Workplace Team put together an unforgettable event, with safety measures in place to keep it safe and fun for all.
Employees and their families enjoyed dinner, desserts, and hot and cold beverages in a private pavilion, along with caricaturists and spray-tattoos for the kids (or children-at-heart). We also had access to Conner Prairie's fall festival activities, including a corn maze, fall store, and carnival rides. Some employees even went 377 feet up in the air in the 8-story tall tethered helium balloon, which replicates the 1859 launch of the first successful air mail delivery in nearby Lafayette, Indiana. A great time was had by all, but ultimately, a highlight for many was the hayride, haunted by the Headless Horseman!
"This was my first Orchard fall party, and I was very impressed! The food was great, there were a ton of fun activities, and my kids are still talking about the Headless Horseman haunted hayride. I really appreciate Orchard providing this opportunity for employees and families to connect with each other," said Amanda Graham, Content Developer at Orchard.
Orchard looks forward to keeping the fall party tradition alive for many years to come!