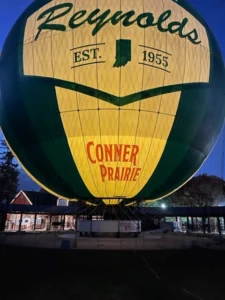 This year, we celebrated an annual company tradition and one of our most popular events: Orchard's fall party! Held on October 7th at Conner Prairie, a living history museum that recreates nineteenth century Indiana life, this memorable event was put together thanks to the efforts of our Workplace Team.
Highlights of this year's fall party included a strolling magician, as well as Conner Prairie's famous haunted hay ride, featuring the Headless Horseman! Orchard employees also had access to Conner Prairie's corn maze and fall stores. The cool evening air was perfumed with the delicious scent of seasonal foods and tasty fall treats.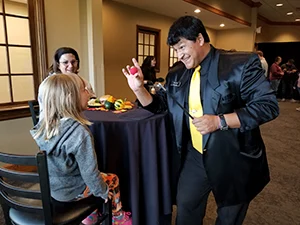 Jennifer Elkins, one of Orchard's training specialists, attended the event. "We had an awesome time with wonderful company and great food at the fall party! Being able to visit Conner Prairie during the Headless Horseman event was fun for kids and adults alike," Elkins said. "Nothing says fall like the delicious caramel apple we bought from the apple store while at Conner Prairie!"
Orchard looks forward to hosting its annual fall party for many years to come.