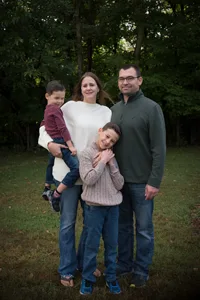 In each of our quarterly company newsletters, we use the employee spotlight feature to highlight members of the Orchard family who are currently doing exciting work here. Renee Impson has been at Orchard for more than 17 years and currently serves on our Operations team. Check out our interview below to learn more about Renee!
What type of work did you do before joining our company?
I was a security officer. It was my college job! Orchard Support was my first job out of college. After that, I moved to Development, where I spent the majority of my tenure here. I transitioned back to Operations in January of 2020.
What excites you about working at Orchard?
I absolutely love all of the people here. I love getting to interact with the different departments, and I love a good multi-departmental collaborative (technical) discussion.
What do you like to do when you're not at the office?
I live for traveling. For the miscellaneous downtime, I also enjoy glass blowing, reading, and organizing stuff.
Motto or personal mantra?
"Embrace the chaos."
What's the last book you read?
I move through them quickly. I would probably never wash dishes or ever do chores if audiobooks had not become widely available. My favorite genres are historical fiction and comedy.
Favorite sport?
I play basketball and golf. I don't actually like to watch them though.
What music is on your phone?
Everything, except country.