Billie's Corner
Looking Forward: Exciting Product Developments Continuing in 2022
By Billie Whitehurst, CEO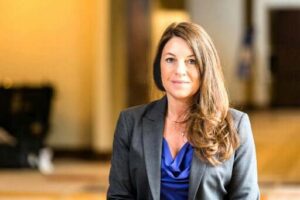 Last year was an incredibly challenging time for laboratories, yet our laboratory customers continued to thrive and succeed in their quest to address an unprecedented pandemic and improve patient care. We are honored to work with such a dedicated group of professionals and proud that we can continue to evolve and advance our solutions to address our customers' ongoing needs.
In 2022, we will continue to make new investments that support our customers and help laboratories manage current and future healthcare challenges. Unlike other LIS vendors, we now offer a comprehensive enterprise suite built on a single database to standardize lab workflow and aggregate test results.
To round out our suite of enterprise products, we recently released our newest product—Orchard® Enterprise Pathology™. Orchard Enterprise Pathology is an enterprise-level, cloud-based laboratory information system designed to enable pathology laboratories to continue to expand their business and adapt quickly to change. The solution includes tools that boost lab efficiency and productivity, support regulatory requirements, and improve patient safety. For our Orchard® Pathology customers, we plan to continue to develop and support Orchard Pathology, our flagship pathology LIS, as well.
Later this year, our enterprise suite will also include an integrated toxicology module that provides a comprehensive medications table, flexible order entry, batch management, sample tracking, consistency checking, and more. With the addition of toxicology, we are proud that we can offer a comprehensive solution that includes clinical, pathology, toxicology, and molecular in a single database.
In addition, I am excited to report that we are also developing a strategy for Orchard Enterprise Analytics that will allow our customers to mine large data sets and improve tracking of customized key performance indicators—watch for more on this strategy coming later in 2022.
We are proud to partner with laboratories that support public health and patient care and of the perseverance that laboratory professionals demonstrate in the face of ongoing challenges. Thank you again for your dedication and your steadfast contributions to our healthcare system and our community. Here's to a healthy and happy New Year!